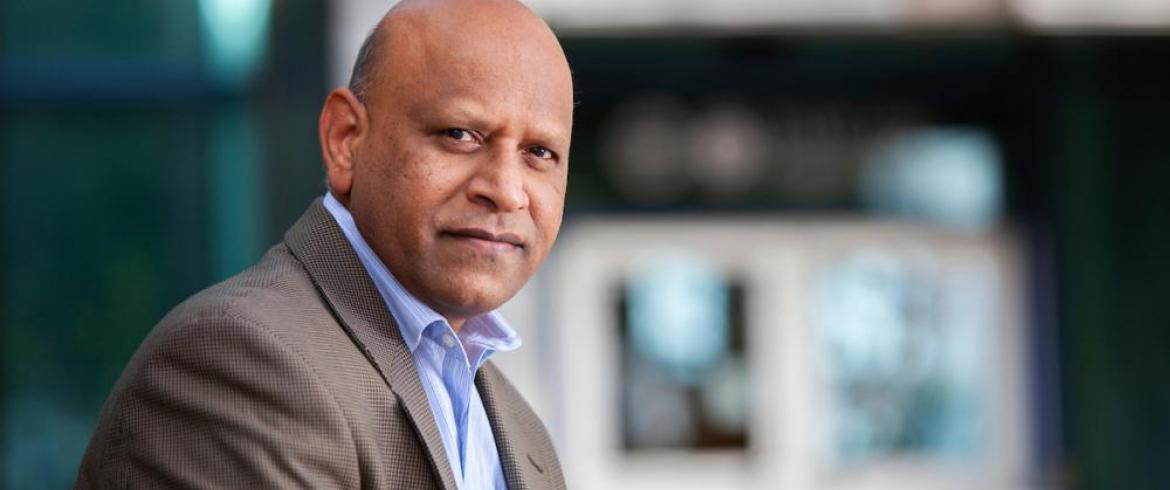 A FAMU-FSU College of Engineering professor recognized in cryogenics has been selected as a Fellow from the Cryogenics Society of America. 
Sastry Pamidi is the chair and professor of electrical and computer engineering at the FAMU-FSU College of Engineering and the associate director for the Center for Advanced Power Systems (CAPS). Pamidi received the award during the virtual joint 23rd Cryogenic Engineering Conference and International Cryogenic Materials Conference, held in July 2021.
"Professor Pamidi is a leader in the field of superconducting cables and cryogenic technology related to superconducting power devices," said Murray Gibson, dean of the FAMU-FSU College of Engineering. "It is a pleasure to see him recognized by his colleagues." 
Fellows of the Cryogenic Society of America are persons of distinction in cryogenics. The award is bestowed on persons who have made notable contributions of significant magnitude to the field of cryogenics. The distinction is awarded to one or two persons every other year.  
"It is a distinct honor to be elected as a Fellow of the Cryogenic Society of America," Pamidi said. "I am pleased to join the distinguished group of CSA Fellows. The CSA is the professional organization for cryogenic engineers in all areas of the field, and I am proud that my contributions to the field of cryogenics are acknowledged by my peers."
Pamidi has been working on the development of superconducting devices and related cryogenic technologies since 2000 and has published more than 190 peer-reviewed papers. He leads a multidisciplinary research group at CAPS and has worked in research laboratories in Asia, Europe and the United States. He collaborates with many research groups worldwide.
"Dr. Pamidi's research contributions and personal qualities are fitting with the status of a Fellow," said Lance Cooley, a professor in mechanical engineering and the director of the Applied Superconductivity Center. "His warmth and friendliness have been essential to keep collaborations together and maintain esprit de corps during difficult project stretches."
The Cryogenic Society of America is a not-for-profit, technical organization. The group helps in the development and advancement of low-temperature processes and techniques. The society serves individuals interested in cryogenics and the art and science of achieving extremely low temperatures. The CSA helps with the dissemination of information for the public and progresses professionals to become acquainted with the latest technologies.
Pamidi and his team have been developing high-temperature superconducting devices by integrating cryogenic, superconducting and high voltage engineering technologies.
Roger McGinnis, director of CAPS, noted that Pamidi had made several impactful contributions to the field of cryogenics while also working hard to train and mentor the next generation of engineers. 
"Professor Pamidi has made substantial contributions in the area of cryogenics and has advanced our understanding in superconducting technologies that are far reaching," McGinnis said. "He takes great pride in mentoring our students and our students greatly appreciate his kindness, mentorship and teaching."