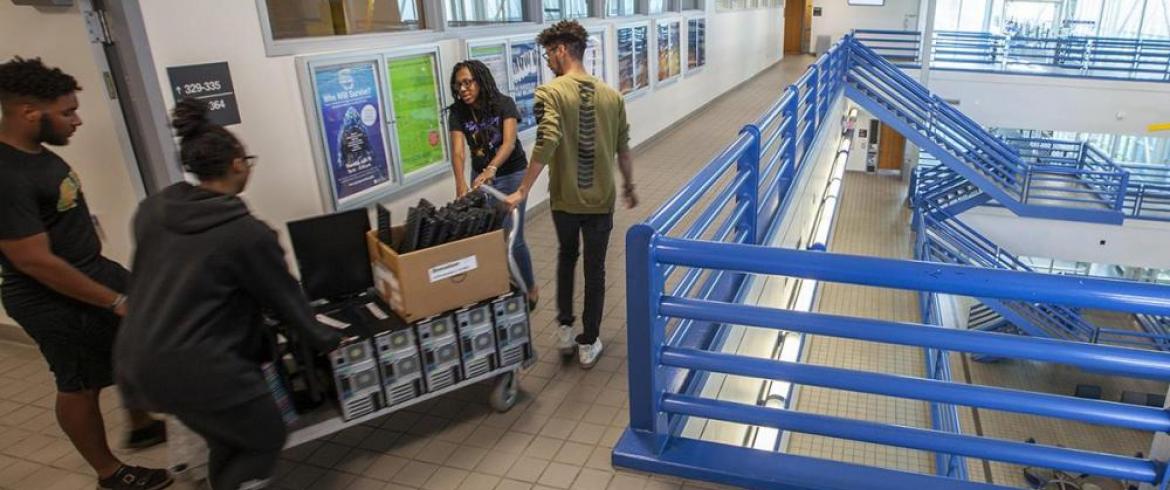 Two community-led organizations received 30 computers from the FAMU-FSU College of Engineering to help the educational enrichment of local students from grade school to high school.
The Delta Kappa Omega Providence Community Service Center and the Kappa Guide Right Foundation were given computers, monitors, keyboards and more in May.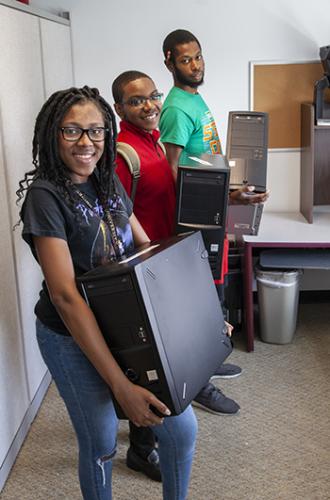 The Providence Community Center, run by DKO, will use the computers for programs to increase students' reading and math skills, while Kappa Guide Right is using the donations to assist in mentoring high school students.
"Most of the grade school students that attend the center do not have computers at home to complete homework assignments or to watch video tutorials on subjects they do not understand," said Executive Director Darice Richard of DKO, when she requested the electronics.
Danica Forestal, the 2018-19 National Society of Black Engineers student chapter president and two-year volunteer of the DKO Foundation, orchestrated the donation after proposing the idea to college Dean J. Murray Gibson during FAMU-FSU's Introduce a Girl to Engineering Day earlier this year. 
"They could be the next students to come to Florida State or FAMU," said Forestal. "These students can contribute to the College of Engineering in the next five to 10 years, so at the end of the day, it is an investment."
Gary Eggebraaten, FAMU-FSU's director of college computing services and property manager, approved the donation. Although donating the computers was more expensive than merely scrapping unused equipment, they thought it would be more beneficial to give to a special cause.
"This is a situation where we're looking at the difference between some high school students having access to computers and perhaps not having access to computers," Eggebraaten said. "If we can help by providing access to a working computer, that might be a real benefit and allow us to be more supportive of the community around us."
DKO, a chapter of Alpha Kappa Alpha sorority, utilizes the community center for student enrichment. Students from elementary through high school engage in programs that teach skills they may not learn in the classroom, including computer building, chess and contemporary dance.