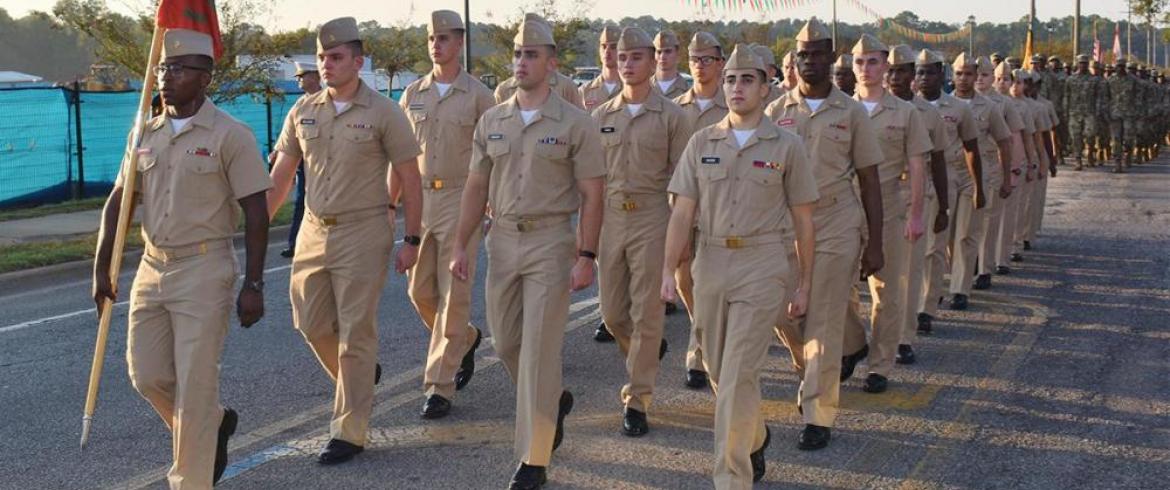 When senior industrial engineering student Kevin Acks isn't taking engineering classes, he's preparing for a U.S. Navy career in the Naval Reserve Officer Training Corps program at Florida Agricultural and Mechanical University. The program, which serves FAMU, Florida State University, and Tallahassee Community College students, trains its participants to become officers in the U.S. Navy and Marine Corps. 
Acks, a native of Long Island, N.Y., who moved to Aventura, Fla., was always drawn to engineering. 
"I knew that I wanted to be in the engineering field. I had a passion for math, but I wasn't sure which field I was interested in. After talking to a friend about industrial engineering, I realized that it would allow me to apply my math and technical skills, while also enforcing my leadership and communication abilities."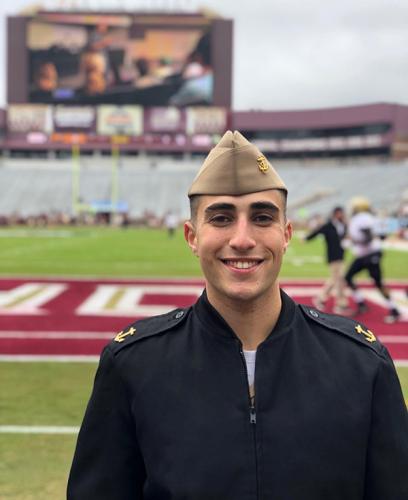 Acks' passion for the Navy paralleled his interest in engineering. He participated in Navy Junior ROTC in high school, so joining NROTC in college was a logical next step. He was awarded the NROTC Four-year Scholarship, which covers college tuition, a monthly living stipend and a separate stipend for textbooks. 
"NJROTC taught me physical fitness, leadership, and how to work with other individuals, and when I realized how much the Navy meant to me and how much it taught me, I wanted to continue my personal growth. I applied for the scholarship and was very fortunate to earn it," Acks said.
He has served in various capacities throughout his time as a midshipman, but he most recently served as Rattler Battalion operations officer, which involved coordinating all unit events and leadership trainings. 
"One of my favorite billets was adjutant, which presents awards to the midshipmen," Acks said. "There's definitely no better feeling than rewarding the midshipmen who excelled in what they were doing, were going above and beyond, and were being mentors and leaders. I was able to recognize them and submit award applications for individual midshipmen." 
NROTC students must maintain a minimum 2.5 cumulative GPA and meet the Navy or Marine Corps physical and swim requirements to be commissioned as an officer upon graduation.
Acks was on the Dean's List and the President's List several times and has also received multiple awards, including the Military Order of the Purple Heart, which is given to an underclassman who holds a leadership position, has a positive attitude, and has a "B" or higher in all subjects. He was also selected for the National Sojourners Award for Americanism, given to a midshipman in the top 25 percent of their class who demonstrates outstanding leadership. Most recently, Acks received Midshipman of the Semester for Spring 2020 for his work as the adjutant officer.
The NROTC Unit at FAMU has midshipmen in several of COE's engineering disciplines. 
"There are quite a few midshipmen who are also doing engineering with me, and it's a great experience because I always have a friend by my side. We can relate when classes are busy and when we have a lot of NROTC responsibilities," Acks said. 
The sense of community at FAMU-FSU Engineering mirrors what many midshipmen admire about the NROTC program and look forward to in a Navy career.
"I love the College of Engineering, because it's a separate campus from FAMU and FSU, which makes it a more immersed environment. When I go to the college with my buddies, we are all going there for the same purpose—to learn engineering." Acks added, "It's really easy to connect with people, and you see friendly faces all the time. It's nice to have a tight-knit community, especially since the two universities are so large. Also, I see a lot of the same professors." 
As he approaches senior year and commissioning, Acks is looking forward to starting his Naval career as a submariner. He's felt the submarine community was the right fit for him ever since he attended summer training with the Navy following his freshman year of college. 
"The type of missions, the technical and tactical skills needed to become a submariner, and the opportunity to complete top-secret missions are what interest me the most," Acks said. "I will be able to use what I've learned at the FAMU-FSU College of Engineering while also leading sailors to complete missions in service to our nation."
Newly commissioned submarine officers attend Navy Nuclear Power Training Command, located in Goose Creek, S.C., to begin their three-year journey toward becoming a Navy nuclear engineer. Navy nuclear engineers are trained in multiple engineering fields—mechanical, electrical, systems, and chemical—and apply this knowledge to daily operations. Navy nuclear engineers are responsible for the operation and maintenance of every engineering system onboard the submarine; from the nuclear reactor that powers and propels it to the oxygen generators that convert seawater into breathable air. These systems allow the submarine to remain submerged indefinitely. Additionally, submarine officers study to become well-versed in underwater and ocean navigation, oceanography, weapons systems employment, communication systems and leadership. 
"Being able to lead and mentor sailors will be one of the most rewarding responsibilities, and I'm excited to take that on once I become a commissioned officer in the United States Navy!"