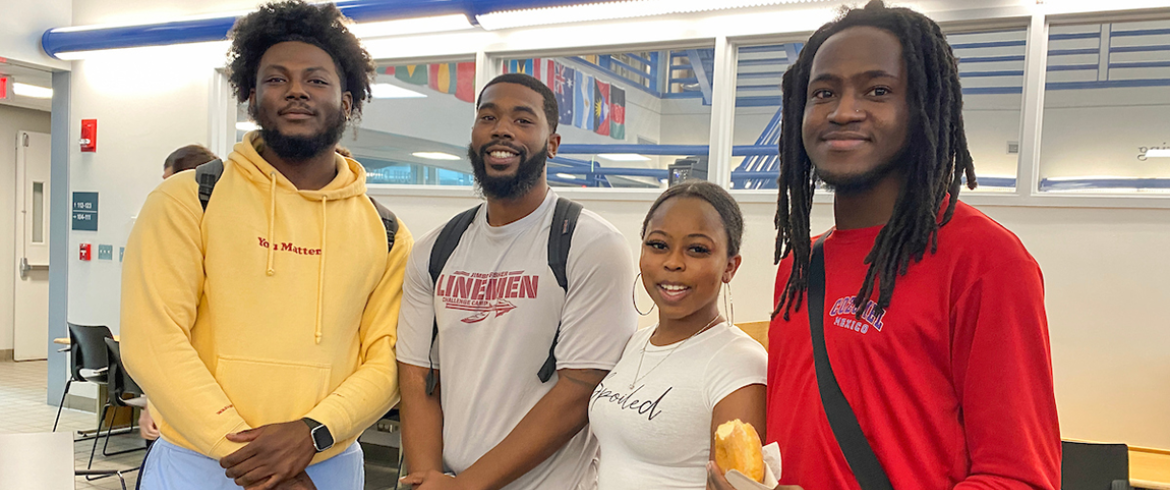 The fall semester came with delicious treats as FAMU-FSU engineering students gathered in the atrium at the college on August 25 to enjoy a warm welcome from their new dean, as part of Welcome Week. The event is a new tradition on campus and gives students a chance to meet the dean in person.
"Donut Day with Dean De was a great time," Morgan Burch, event coordinator for the college, said. "It's the first-time students got the chance to have a one-on-one interaction with the dean and meet him on a personal level."
Dean Suvranu De and students from the SELB, the Student Engineering Leadership Board handed out donuts to students, new and returning, to show appreciation. It is the first social since De became the new dean, in July this year.