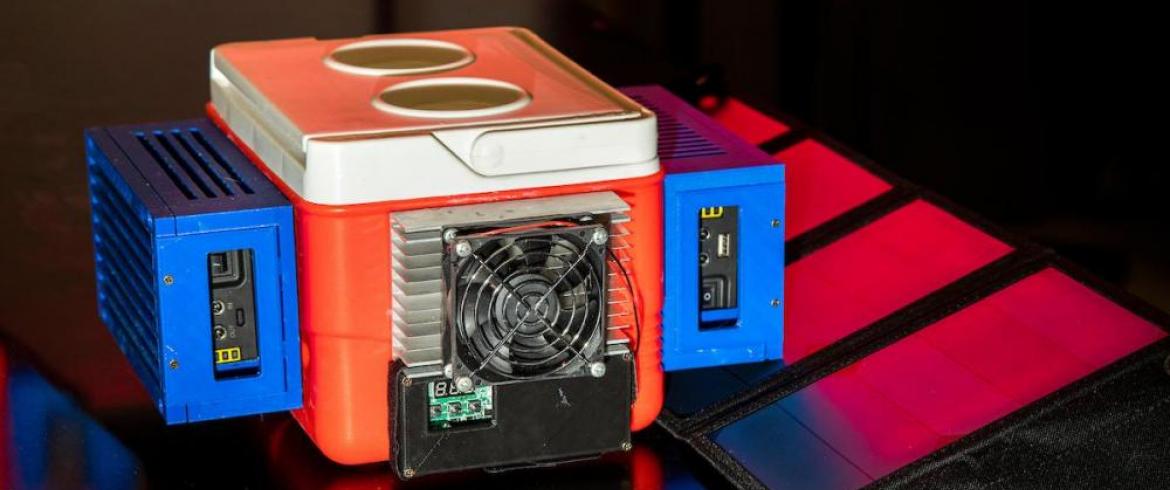 When Hurricane Michael hit the Florida Panhandle in 2018, students at the FAMU-FSU College of Engineering had a genuine desire to use their skills to "do something." After all, engineers pride themselves in finding solutions, and this one hit close to home for many. 
The college launched the #Engineering Serves campaign as a vehicle for students to use their creative energy to help those in need—especially those affected by a natural disaster. A greater-Tallahassee area call for "problems in need of a solution" revealed the need for a device to keep critical medications cool during an extended power outage.
Tom Derzypolski, who runs a successful marketing firm in Tallahassee, pitched the idea. After making regular relief trips to the areas most devastated by Hurricane Michael, he found that one of the problems people have when the power goes out is how to store temperature-controlled medications safely. There was no solution currently on the market.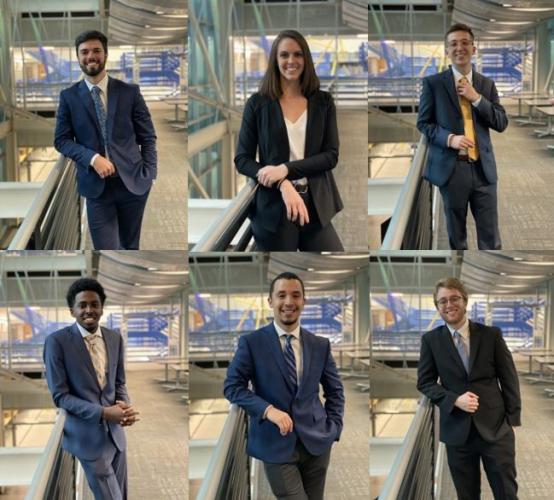 A six-member student engineering team advised by mechanical engineering professor Shayne McConomy took on the challenge and the idea for a portable cooling device for medication was born. In 2019-2020, one of his Engineering Senior Design teams researched the challenge and created an initial solution. Now in 2021, a new group of students have taken the project to the next level by developing a working prototype. 
Mechanical engineering students Travis Amaral, Zoe Dillehay, Nicholas Georgevich, Keon Glass, Andrew Sayers, along with electrical engineering student Diego Mendoza, took the original concept and re-tooled it in 2021. Their new product, dubbed "Medi-Kool," has so much potential that it has been selected to represent Florida State University in the 2021 ACC In Venture Challenge entrepreneurship competition.
"Everyone on our team is impacted in some way by health complications requiring temperature sensitive medications," Dillehay said. "We have parents and grandparents with diabetes and glaucoma and know that many people could be personally impacted by our design." 
Medi-Kool is a portable, all-in-one cold storage unit that system preserves temperature-sensitive medications during power outages. It can store a full prescription of insulin, glaucoma eye drops, EpiPens, and other drugs or vaccines that require refrigeration. It differs from anything else on the market because it has a power source and temperature-control system. The team has focused its efforts on portability, storage capacity and function.
"This is the second year in a row that a mechanical and electrical senior design project has been selected to represent FSU in the ACC Challenge," McConomy said. "It shows the ingenuity of students and that they understand that engineering is the business of science."
However, the 2020 ACC In Venture challenge event was canceled due to COVID-19.
"Our entire team is beyond excited to have an opportunity to represent our school at such a high level," Dillehay said. "We are grateful to our professor and advisors for helping us get this far and are improving every day."
Every year fifteen Atlantic Coast Conference universities select their very best undergraduate student entrepreneurs to represent them and compete for prizes, awarding $5,000 to the winning team. Teams will upload their pitches in early April, and you will be able to cast your votes, April 5-6, 2021, for the People's Choice award.