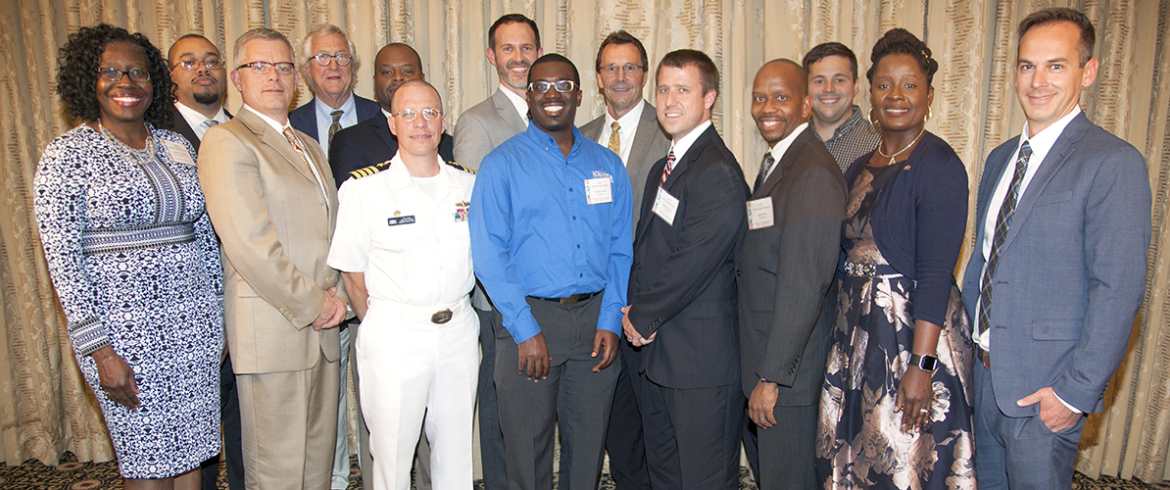 As the semester ends and another graduating class looms, it's important to remember that a degree is only as valuable as the people obtaining them. As such, recognizing alumni for their post-collegiate achievements is one way to validate and acknowledge those shining stars who have exited our doors. Last month, the FAMU-FSU College of Engineering Department of Mechanical Engineering made sure to do just that when it held its second annual Alumni Awards Banquet at the Sittig Center in downtown Tallahassee. 
"I thought it was a wonderful opportunity to meet our alumni and learn about some of the amazing things they've been doing worldwide," said Mechanical Engineering graduate coordinator Breda Arnell. Arnell, a graduate of the college herself, was the principal organizer for the event behind the scenes.
The awards were divided into two categories: Rising Star awards—which are given in recognition of achievements by alumni who have only recently entered their field—and Distinguished Alumni awards, which are given to those who have established themselves as luminaries in their respective industries. 
The alumni present have held titles ranging from the Director of Materials Science and Technology for Cummins Inc., Chief of Avionics Systems Integration for N.A.S.A., Chief Scientist of the Air Force Research Laboratory, and Site Manager for Northrop Grumman Aerospace Systems. Other illustrious distinctions ranged from those with established multidisciplinary expertise to patent holders.
Receiving this year's Rising Star awards were Thomas Brinson, Damion Dunlap, James Finley, Philip Flater, Michael Hays, Asegun Henry and Michael Sheehan. Distinguished Alumni recipients included Roger England, Lakiesha Hawkins, Gena Humphrey, David Lambert, Jason Lloyd, Bruce Morrison and Justin Scott.
"Alumni are critical to the health of our academic organization. They serve as inspirational role models and mentors to current students, bridges to employers, and donors who enable our programs to flourish," said department chair Emmanuel Collins in a statement printed in the program for the evening. 
The statement continued: "We are proud of our alumni and friends and are excited to acknowledge their successes and contributions."
Read more about these standout alumni here.