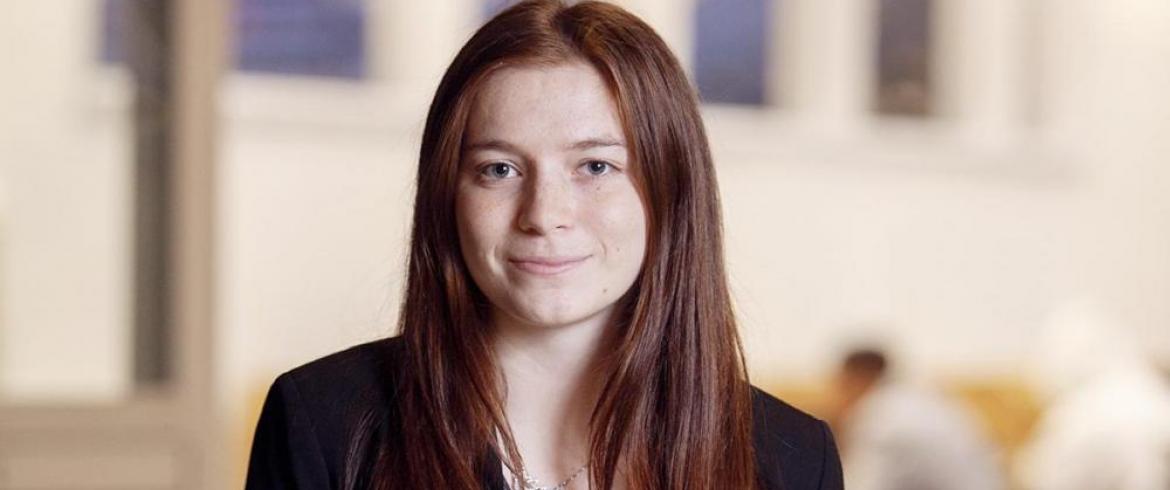 Lauren Daley hopes to bring more unity to the FAMU-FSU Engineering, where students from Florida A&M and Florida State universities take engineering courses. 
"I hope we can represent the college of engineering as a community, united in every way, "Daley says. "Not just between the two universities but with the faculty and the students. I hope we can bring more inclusion and compassion to the school."
Daley is a 3rd-year biomedical engineering student from Chicago and a member of the Student Engineering Leadership Board (SELB). Through the organization, she works with the presidents of the more than 25 registered student organizations at the college. Her aim is to help with funding and outreach opportunities. 
As the daughter of a former diplomat, Daley has had the opportunity to travel and live in many exotic places. She and her family lived in the United Kingdom, Jordan, United Arab Emirates, Brazil and Jamaica, among others. The experience helped broaden her mind and gave her first-hand experience with people who think differently than herself. 
"I love to travel, it was a wonderful experience to learn about people from other cultures," Daley explains. "I especially loved Jordan, because that's where I spent my high school years. Oman was great too because of the diversity of the students from my school there. The experience opened my eyes—it's a big world out there."
Daley works on research at the National High Magnetic Field Laboratory (NHMFL) with associate professor of chemical and biomedical engineering Sam Grant and is currently a leader in the Undergraduate Research Program (UROP) at Florida State University. Her research primarily focuses on neurodegenerative diseases such as stroke, and the potential application of cell therapy, utilizing the powerful 21.1T magnetic resonance imaging (MRI) scanner at the NHMFL. She hopes to be a professor herself one day.
"Growing up, I always wanted to be a doctor," Daley remembers. "In high school, I realized you don't do a lot of math or research as a physician. That's when I discovered there were STEM-based programs in the healthcare industry. Biomedical engineering was the perfect fit for me." 
When Daley was a child, her mother died from cancer and the experience left her with an overwhelming desire to make a difference. 
"I have a lot of relatives who have suffered or passed away from conditions that could have been helped," says Daley. "I saw the care that could have been improved. So rather than feel hopeless about these events, I wanted to do something positive. I wanted to make a difference in this area."
Daley is pursuing her engineering degree through FSU and, in addition to being a leader in SELB and UROP, is president of the student chapter of the Biomedical Engineering Society.