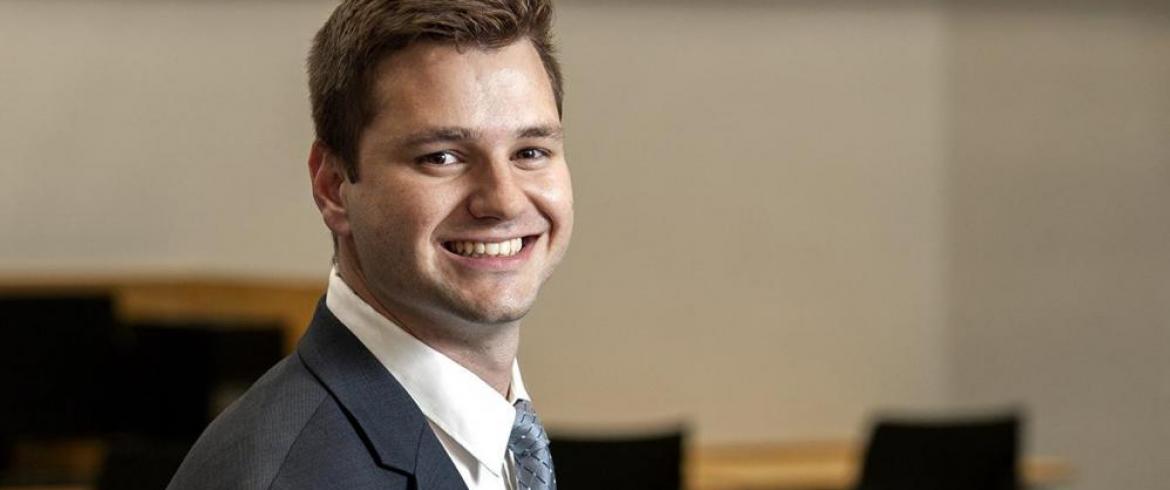 "My grandpa spent his entire career working with NASA on projects for the Apollo missions," remembers Kyle York, a fourth-year electrical engineering student at FAMU-FSU Engineering. "My favorite story is about his work on the Lunar Rover and the obstacles they had to overcome to develop and build a system that allowed astronauts to communicate from the moon back to Earth."
York, a Tallahassee, Florida native and Florida State University student, grew up listening to inspirational stories about his grandfather who was an electrical engineer for RCA and specialized in work related to aerospace and defense contracts.
"My mom and grandma still share wonderful stories about him. These have inspired my interest in aerospace and electrical engineering," he says.
York is currently the Outreach Chairman for the Student Engineering Leadership Board (SELB), a student-led organization that he hopes will bring positive changes to the college, especially in communication. He wants students to feel more connected by ensuring they know about the wonderful things going on at the campus.
Through SELB, the engineering student leader hopes to also improve his own communication skills as a board member. One aspect of that improvement is getting comfortable on the SELB "stage." As a leader, he has some advice for his engineering peers and students considering the major.
"Put forth the effort. Seek discomfort," York says. "I suffer from impostor syndrome. Sometimes I feel like I don't belong here. I had to learn to have the courage to ask for help. Things like going through an interview process can make you feel uncomfortable. Do it anyway. Keep pushing yourself, after time it gets easier and eventually you will feel more comfortable."