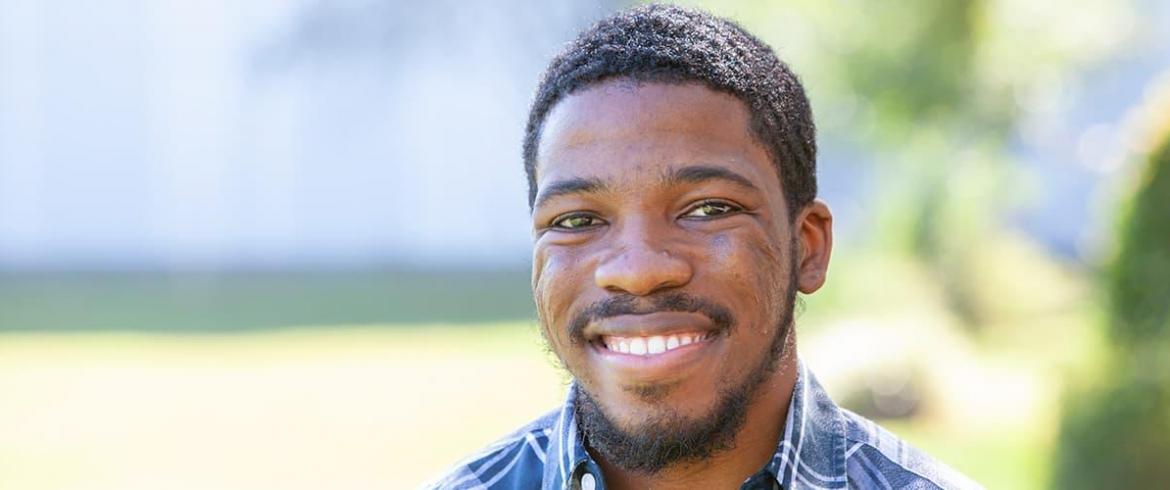 Joshua Legis is a third-year mechanical engineering student from Miami. Growing up, Legis always found an avid interest in technology. In middle school, he loved to dismantle and reassemble machines to learn how the everyday items around him worked. During his freshman year of high school, Legis joined the robotics club. The satisfaction he gained to be able to create a robot from scratch inspired him to pursue mechanical engineering.
Since joining FAMU-FSU in 2017, his passion for mechanical engineering has solidified as the college assists Legis in honing his skills in the field. While enrolled, he found time to join the American Society of Mechanical Engineers (ASME) and competed in their student design competition. The experience pushed him to become a highly skilled engineer.
"It was a very fulfilling experience because it felt like I was doing what I came here to do," said Legis.
Legis has a focused interest in aerospace and astronautical exploration. He sees the mysteriousness and vastness of space as a challenge that humans must uncover. After graduating, his goal is to find a career where he can combine his love of robotics and aerospace. Legis wants to seek out the many undiscovered unknowns of the universe and harness them to benefit life on Earth.
"Space – in itself as a science – has always interested me," Legis said. "Things work so differently. You have a planet where it rains diamonds. You have a planet where one side is super cold, and the other side is super hot."
With his mechanical engineering degree, Legis wants to become one of the country's interstellar pioneers and be one of the first people to see newfound discoveries unfold.