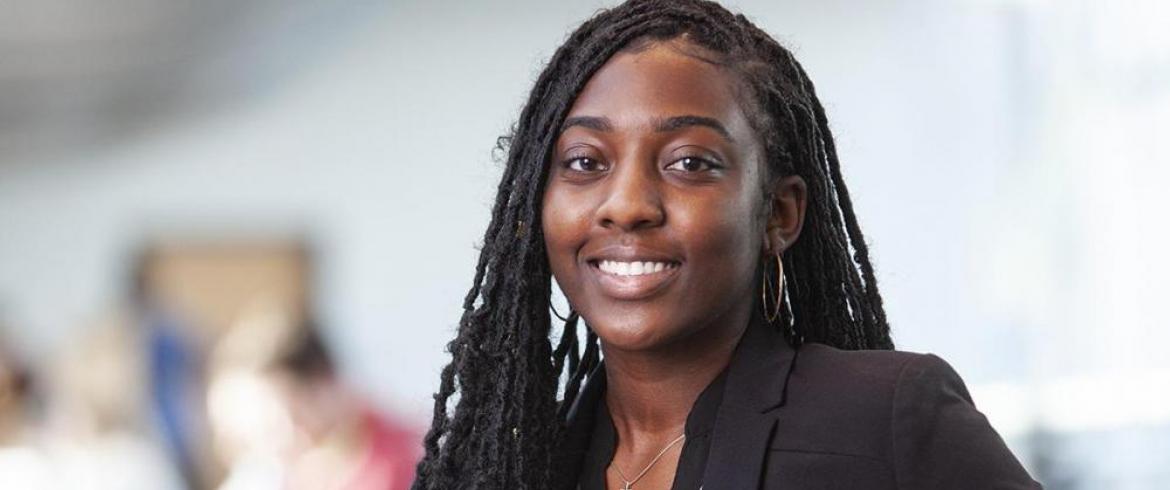 "I want to be an inspiration to students," Ja'Niyah Allen exclaims. "To show them there is more out there and show them what is possible."
Allen is a fourth-year mechanical engineering student from Orlando and serves on the Student Engineering Leadership Board (SELB) at FAMU-FSU Engineering. Recently, we talked with Allen about some of the objectives she has for the group that acts in an advisory and leadership capacity for students. 
"My goal for SELB is to bring school spirit from FAMU as well as FSU to the college," Allen said. "We want the students at the college to feel like this is our home. There are people from all walks of life here and I want us to get together and communicate, find common ground."
SELB recently partnered with career services and helped students with professional development skills. Allen is working with the group to try to help students feel more comfortable at the school. She wants them to see that they can be successful and go beyond any difficulties they may have had in the past.
"There are many ways you can be successful," Allen encourages. "Go beyond your circumstances and make the effort. Don't limit yourself by what other people are doing. Reach farther, see where it takes you."
She was always a top-performing student in middle and high school and considered law or medicine from an early age. In high school, however, she had an experience that sparked her interest in engineering when a class in engineering gave her a new direction for her life.
"One of my teachers, Mr. West really inspired me. He had worked for Lockheed Martin and had a lot of experience in the industry," Allen recalls. "I was the only African-American girl in his class and he noticed how much I loved to build things. He taught me that in engineering you can design something, build it and then watch it become something entirely new. The idea made me want to be an engineer."
As a FAMU-FSU Engineering student, Allen had the opportunity to intern at the Kennedy Space Center as Operations and Maintenance Contractor for NASA. She is pursuing her engineering degree through FAMU and is a member of the Phi Delta chapter of Theta Tau professional engineering fraternity.