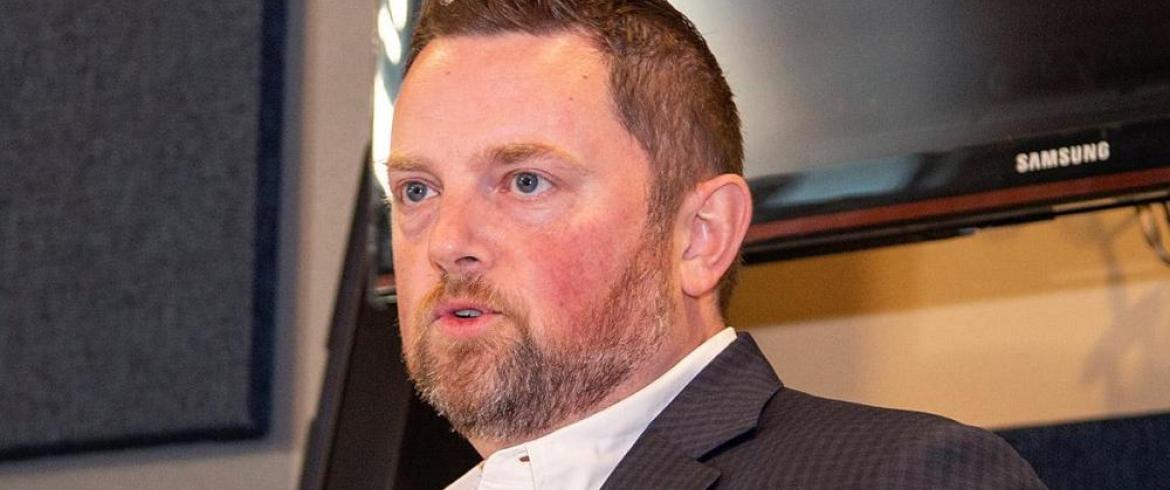 James graduated with his bachelor's degree in Mechanical Engineering from the FAMU-FSU College of Engineering in 1995. He currently serves as the Rotating Equipment Engineering Technical Team Lead for Chevron.
As a professional engineer, James has served as Deepwater Operations Engineer, Equipment Optimization Team Lead, SFO Advisor in Thailand and Senior Facilities Engineer for Chevron.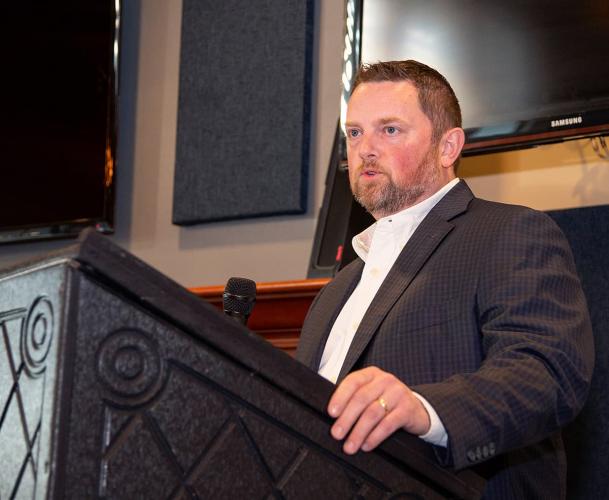 James Geeslin lll speaks after receiving a Distinguished Alumni Award during the 2019 Department of Mechanical Engineering Alumni Awards Banquet.
In his current position, Mr. Geeslin manages a team of rotating engineers, along with remote and field analysts in support of the Gulf of Mexico rotating equipment. He has designed, built and repaired offshore oil and gas facilities. Most notably, he has developed and implemented the first Equipment Decision Support Center for Chevron Global which remotely monitors all offshore rotating equipment for reliability and optimization. Prior installations only had compression capabilities. 
James also developed an Energy Management System and implemented changes to analysis and reporting of energy usage throughout the business unit. Other accomplishments include managing office staff, field facilities, project engineering and overseeing all production and processing facilities within his business unit. All of these accomplishments are associated with projects totaling more than $50M.
Often referred to as Tray, Mr. Geeslin served as a Cub Scout Leader in Bangkok Thailand, and is a Professional Mechanical Engineer, licensed in the State of Alaska. He is a member of the Society of Professional Engineers and is a published author in the area of Installation and Operation of Reciprocating Pumps.
"My fondest memory is of a faculty member, Mr. Sealy. He and I were talking one day about the future and job opportunities.  He had already spent a long career with IBM and I had a lot of respect for him, I remember him telling me that I won't have any problem in industry as my train of thought is very logical, that I can move beyond theory and book smarts to practical application.  I remember this vividly and was the first time that I felt sure I would have a successful career which has turned out to be very true."