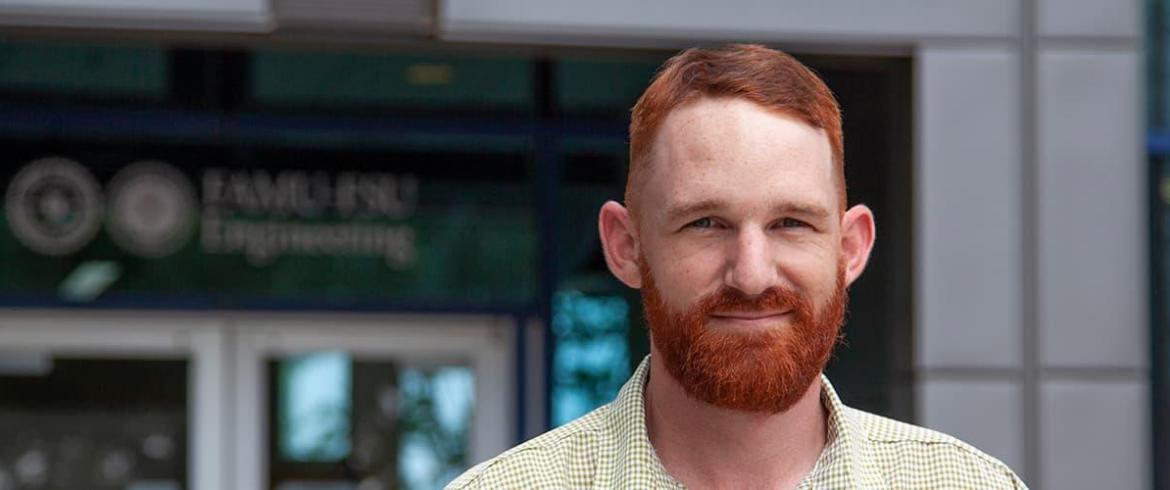 Growing up, Jackson Dixon didn't believe higher education would be his trajectory. As a kid, he was raised on farmland and assumed he'd tend the land like his father. However, Jackson had always taken a fascination to the mechanics of the farm tools he'd often use.
"I liked watching all the mechanical linkages working on the farm with the equipment and everything," Dixon said. "It always seemed really cool to me. I've always wanted to be on the inside of creating that kind of stuff."
After high school he attended junior college at NW Florida State College, but didn't know what to do after graduating.
"I prayed about my next course of action and the Lord put on my heart to keep pursuing school," the senior engineering student at the FAMU-FSU College of Engineering explained.
Dixon's classes require him to work on math configurations and write reports. After graduating, he wants to be hands-on and in the field as a mechanical engineer.
"I just had a lab report where we were taking and pulling metal rods apart and doing the math calculations to figure out why they broke and how," he said. "Doing all the math calculations and writing the report itself took a lot longer than I thought it would. I thought a week would be enough but there's so much to do – so much to learn."
"Being at the college is my testimony," he said. "Although my classes are difficult, I'm grateful for the position I'm in."