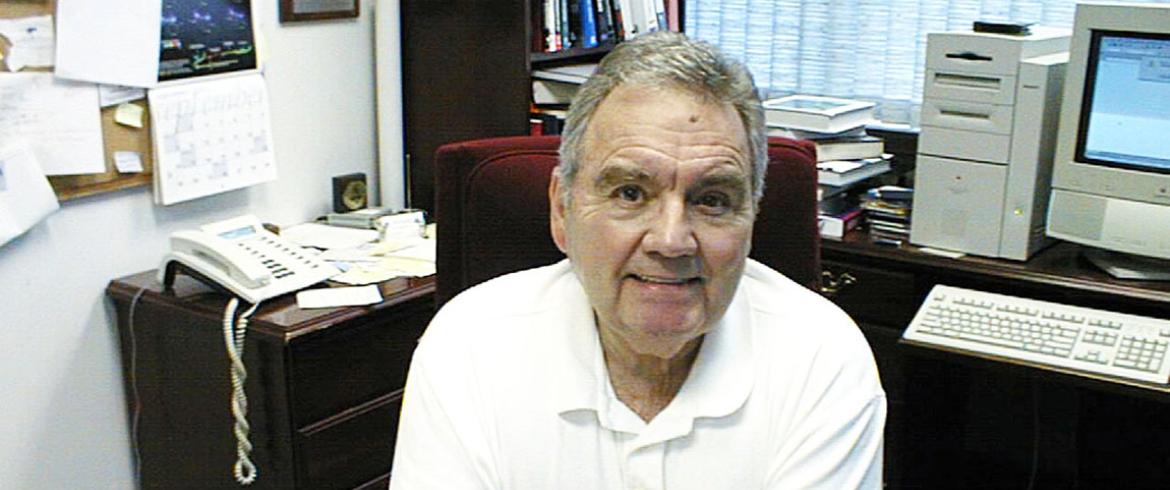 This is a sad day for the department. Dr. Robert N. Braswell, Professor Emeritus of the department, passed away on September 26, 2022. He was 90 years of age.
Dr. Braswell retired from the department in 2005. Many of you may not have met him, and some may even not have heard about him. However, Dr. Braswell was a big part of the department's history and a significant contributor to what the department is today.
Born and raised in the countryside of Alabama, Dr. Braswell received his Ph.D. in Industrial and Systems Engineering from Oklahoma State University. Dr. Braswell had a long and illustrious professional career that spanned almost 60 years. Despite spending over three years in active military service during the Korean War, he still made a full professor at the University of Florida at the age of 31 (he was the youngest engineering full professor in the nation at a major university). During his career, he was awarded 214 honors and citations in engineering education, computing sciences, smart weapons design, space exploration, technology management, military duty, and community service. Among his numerous accolades are Fellow and past president of the Institute of Industrial Engineers (IIE, now IISE), past president of American Institute of Aeronautics and Astronautics (AIAA), NASA Fellow, Hughes Fellow, IIE Outstanding Engineers of the Year, ASEE Outstanding Research Award, Lohman Meal of Oklahoma State University, ASEE Minorities in Engineering Award, Golden Key National Diversity Award, UPS-IIE Award for Women & Minorities, and numerous outstanding teaching awards from both Florida A&M University and Florida State University. He taught engineering in eight universities and colleges for over 50 years and worked in government and industry while taking leaves-of-absences. Dr. Braswell served under the appointment of four US presidents, ultimately appointed by President Bush to the National Academy of Science. There were times he would disappear with the reason given to the department chair as "I cannot tell". 
Dr. Braswell joined the Department of Industrial and Manufacturing Engineering in May 1986, after serving as professor and chair of the Department of Industrial and Systems Engineering at the University of Florida. He was instrumental in the growth of the IME department and the establishment of various degree programs. He also took great care of our students and was genuinely concerned about their education and success. One phrase they often heard from him was "Let Dr. B help you!". Our students absolutely loved him. 
When Dr. Braswell retired from the department in 2005, he had over twenty years with the department. For many years after that, he would still return to the department as a guest lecturer, to provide suggestions to the department, or to mentor young faculty. To this day, I can still recall several sessions he had with me in my early days with the department on undergraduate teaching. The IME department is what he always calls "home".