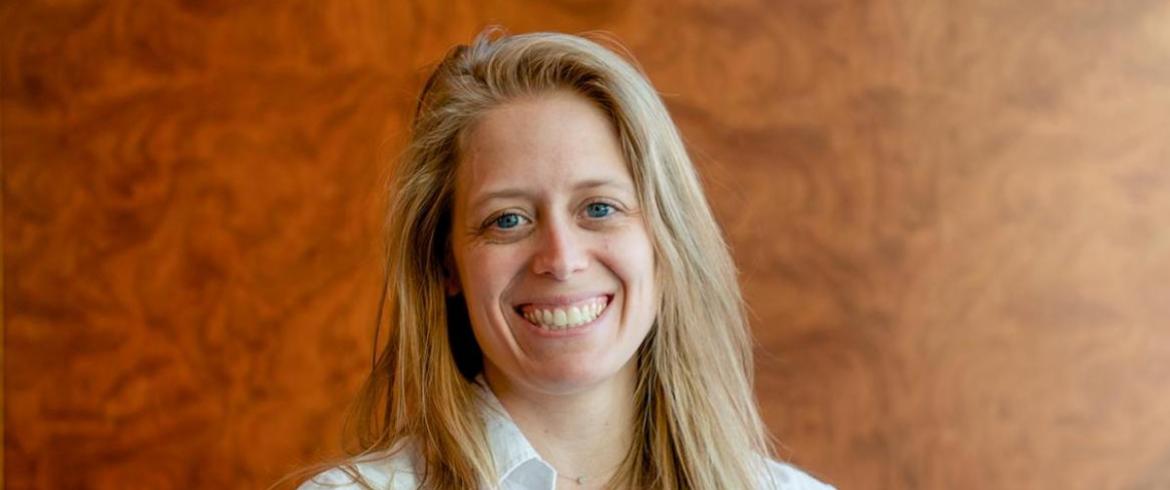 Shannon Helsper and her colleagues recently earned the Journal of Magnetic Resonance (JMR) Elsevier Science award for an outstanding paper at the 61st Experimental National Magnetic Resonance Conference (ENC). The Elsevier award is given for the best paper submitted by a graduate student or postdoctoral student. 
Helsper is a biomedical engineering graduate student at the FAMU-FSU College of Engineering and a researcher at the National High Magnetic Field Laboratory. She defended her work in an oral presentation on 23Na MRI and 1H MRS at 21.1T as Metrics of Stem Cell Donor Efficacy in a Stroke Model at the ENC conference held in early spring.
"It was very stimulating to present my work at an international conference," Helsper said. "It gave me the chance to discuss with my peers and interact with major manufacturers of MR equipment in the fields of pre-clinical research."
Helsper attended the conference under the ever-evolving circumstances surrounding COVID-19 and said many of the talks were done remotely. Interactions followed social distancing guidelines that were in place at the time to ensure the safety of attendees.
"Shannon and her co-authors, including CBE graduate student Ande Bagdasarian, should be very proud of this achievement as the honor is awarded by one of the premier NMR journals in the field, and Shannon is the first awardee from FSU and MagLab to earn this distinction," Sam Grant, associate professor of biomedical engineering said. "It is a tribute to the work and collaboration, and adds personally to Shannon's accolades, which include being one of the inaugural COE Dean's Fellows."
Grant is an associate professor at the the FAMU-FSU College of Engineering and the MRI Program Director at the MagLab. The work Helsper presented at the conference is funded from his National Institute of Health R01 grant. 
"My interest in MRI has grown exponentially since I first met Dr. Grant," Helsper said. "I am excited about the potential that high-field magnetic resonance imaging and spectroscopy have for disease recovery in the future."
Helsper's research focuses on the use of MR imaging and spectroscopy to assess the effectiveness of stem cell treatment in stroke models. The research currently being done is on a preclinical level and in the future will need to be translated to humans. By using a combination of 23Na MR imaging and 1H spectroscopy, Helsper hopes to assess the effectiveness of stroke treatments in ischemic rats as early as 24 hours after the administration of human mesenchymal stem cells and their products. Conventional short-term cell assay methods were not able to differentiate between effective and compromised stem cells according to the study. An extended culture of more than seven cell passages showed identifiable differences in proliferation, inflammatory response, and senescence.
For more information: 23Na MRI and 1H MRS at 21.1T as Metrics of Stem Cell Donor Efficacy in a Stroke Model , Shannon Helsper1,2, Xuegang Yuan2, F. Andrew Bagdasarian1,2, Samuel C. Grant1,2