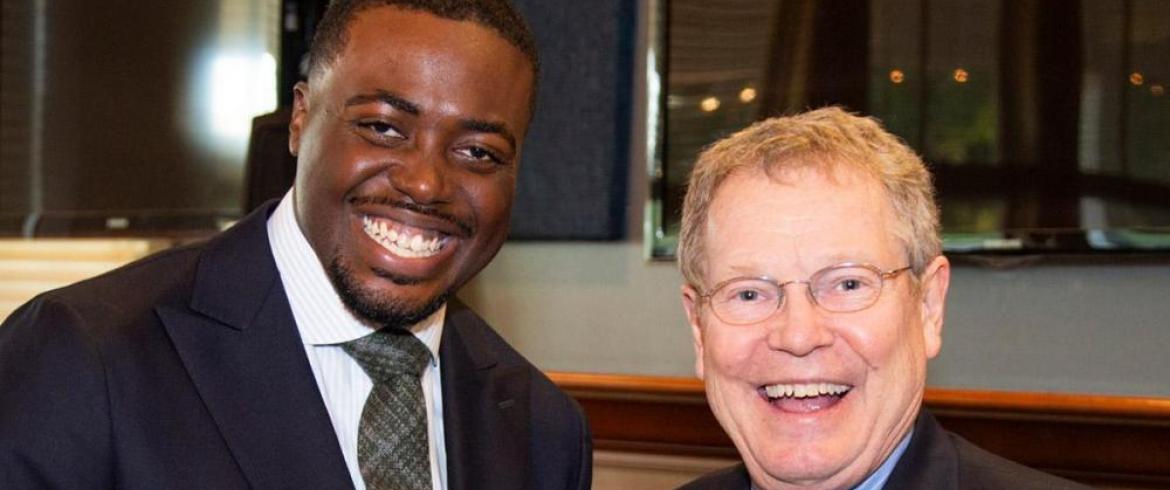 Greg works for the Logistics Group of Transwestern Development Company, formerly Ridge Development, as Vice President of a region that spans from New England to Florida, Greg is charged with the initiation, management and supporting of all aspects of industrial development from land sourcing, underwriting, capital sourcing, entitlements, construction, leasing and disposition.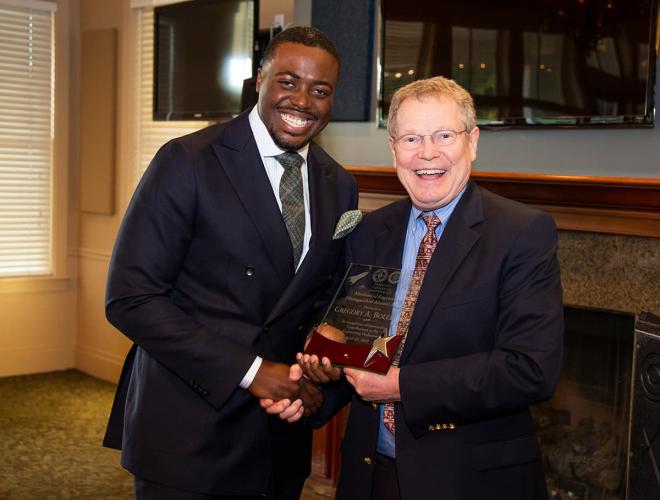 Eric Hellstrom, Ph.D. (right) gives Gregory Boler, Jr. (left) a Distinguished Alumni Award during the 2019 Department of Mechanical Engineering Alumni Awards Banquet.
He has completed more than 10 million square feet of institutional Industrial development over his career, which equates to about $600M of development. Greg has been instrumental in helping the region grow from $50M in development to $400M.
Prior to joining Transwestern, Greg worked at Jones Lang LaSalle (JLL) within the Project and Development Services, where he was recognized as a Rising Star. He has also served as an Adjunct Professor at Georgia State University, College of Business. In 2018, Greg was honored as a Top 100 under 40 Rising Star Influencer in the County by the National Business Journal. He also was selected in the 2017 Class of the Atlanta Business Chronicle's 40 under 40 List and selected by his peers to serve on the 2019 NAIOP GA Chapter Board as the Future Leader Director. Being a huge philanthropist, Greg is a member of the Emerging 100 of Atlanta, a young professional auxiliary of the 100 Black Men of Atlanta where they serve as mentors to the Collegiate 100 and seniors at Best Academy High School
Greg has a M.S. in Commercial Real Estate from Georgia State University and a B.S. in Mechanical Engineering from Florida Agricultural and Mechanical University, where he was a football athlete, a member of Omega Psi Phi and the National Society of Black Engineers (NSBE).
"My fondest memories of the E-school are the bonds created with peers while studying late nights for exams and our senior design project. At that time, it wasn't much fun but the relationships that were created from those hardships, created lifelong friends. I would advise everyone to "lift as they climb." Ultimately, it comes back around in the form of acknowledgment and recognition, which continues the cycle to do more in the future."