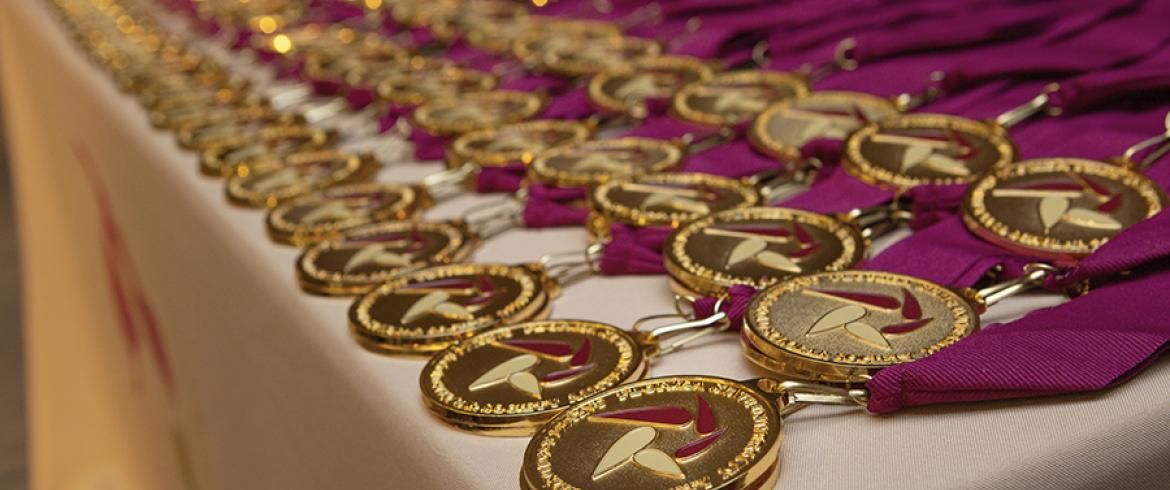 Six engineering undergrads inducted into Florida State University's prestigious Garnet & Gold Scholar Society this spring
Established in 2010, the Florida State University Garnet & Gold Scholar Society facilitates student involvement and recognizes undergraduate students who excel within and beyond the classroom in at least three of five areas: international experience, internship, leadership, research and service.
 
The induction ceremony was held virtually this spring due to COVID-19.
 
"We are proud to welcome this new group of inductees to the Garnet & Gold Scholar Society," said Amy Hecht, vice president for Student Affairs. "They are a wonderful representation of the university, and we are pleased to give them recognition for their involvement bettering the campus and community."
 
To become an inductee of the Garnet & Gold Scholar Society, students must meet the engagement criteria and submit a synthesis reflection project in their final semester before graduation. Participants are recognized during graduation and receive a designation on their official university transcript, both of which make the students more marketable to potential employers or graduate programs.
 
"As Garnet and Gold Scholars, your achievement speaks to your desire to make the most of your Florida State education and reflects well on the values of this university," said President John Thrasher. "You have set a shining example for your fellow students and for all those who will follow in your footsteps. I am so proud of you."
 
Students were inducted into the Garnet & Gold Scholar Society during a special virtual ceremony Thursday, April 22. The engineering inductees are:
 
Charles Brenner, Biomedical Engineering, Houston, Texas
Bailey Davis, Industrial Engineering, Coral Springs, Florida
Mackenzie Graham, Electrical Engineering, Tallahassee, Florida
Ornelia Jones, Industrial Engineering, Kingston, Jamaica
Hassana O'Connor, Biomedical Engineering, West Palm Beach, Florida
Guadalupe Zepeda, Industrial Engineering, Palm Beach, Florida
Read the full list of inductees in the original article, "Garnet & Gold Scholar Society welcomes 236 new inductees in virtual ceremony," by FSU News.