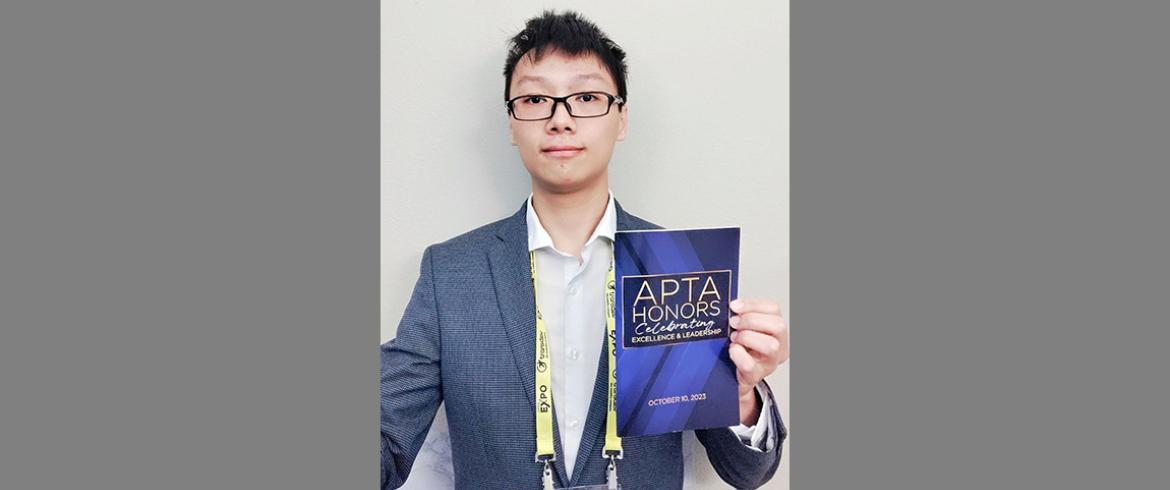 Shijie Chen, a doctoral candidate in the Department of Industrial and Manufacturing Engineering at the FAMU-FSU College of Engineering, has been honored as the recipient of the American Public Transportation Foundation (APTF) Scholarship. The recognition comes with a $7,500 scholarship and a $500 stipend for the APTF's TRANSform Conference.
Chen specializes in transportation optimization, focusing on improving the efficiency and reliability of transportation services, especially paratransit. Paratransit services are crucial for individuals who, due to disabilities, age, or other factors, cannot utilize regular public transportation and rely on flexible, responsive transportation options.
During his academic journey, Chen has collaborated with IT Curves, a company that offers high-quality transportation management solutions. He optimized flexible schedules to mitigate the demand surge for paratransit services. His work, which employs advanced optimization methods, has significantly contributed to the field of public transportation, particularly in paratransit.
"I am truly honored and humbled to be the recipient of the APTF Scholarship," Chen said. "This award is not only a recognition of my work but also a testament to the support and guidance I have received from my adviser, Dr. Yanshuo Sun. Dr. Sun's mentorship has been instrumental in my academic and professional journey, and I deeply appreciate his continuous support."
Chen continued, "I am incredibly thankful for the sponsorship and support provided by Ms. Gabe Matthews from the Florida Department of Transportation. Her backing has propelled my research forward, enabling me to delve deeper into public transportation optimization. The sponsorship is a true honor and is crucial to my academic and professional development."
Chen will attend the American Public Transportation Association's TRANSform Conference, where he will have a chance to learn from and network with leaders in the public transportation industry. He received the award for his dedication to improving paratransit services. His goals align with the scholarship's mission to provide educational assistance to individuals pursuing careers in the public transportation industry. 
The APTF scholarship represents a significant step forward for Chen's journey and goal to make a meaningful impact on the public transportation sector, particularly in optimizing paratransit services to enhance the lives of those who rely on them.
---
RELATED ARTICLES
Yanshuo Sun leads team developing mobile app that opens way for easy use of Dial-A-Ride by older adults
New Project with American Airlines Builds Data Analytics Training Research Program