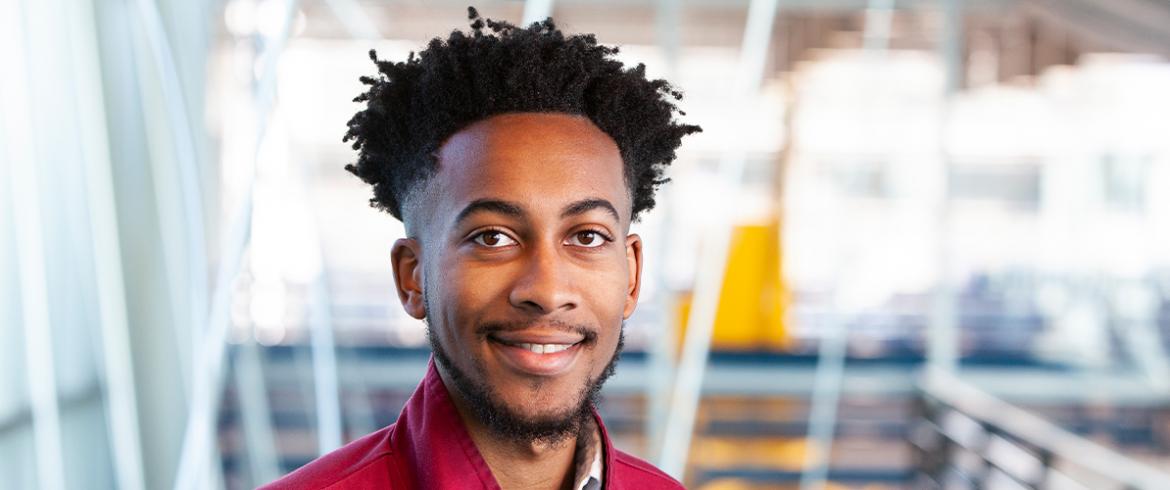 A Florida A&M University (FAMU) electrical and computer engineering student will have the opportunity of a lifetime to be part of a new Google Tech Exchange Program.
Darryl Brooks, a senior in the FAMU-FSU College of Engineering, was accepted into the program after a rigorous screening process by Google that involved interviews and testing. Only students with the most optimal and correct solutions were accepted. 
During the technical interviewing process, the Google interviewer was looking for candidates to have the correct solution to a problem and the solution had to be optimized for best use, according to Brooks, of Jacksonville, Fla. 
"I am really excited about this program. I love challenges and want to be a software engineer after I graduate," Brooks said. "I want to learn how software engineers operate at Google, compared to some of the smaller companies I have interned with."
After taking courses on the California campus of the tech giant in the spring, Brooks will return the college to finish his senior year. The courses will count as technical electives toward his engineering degree. 
The Google Tech Exchange Program is an initiative that brings students from historically Black colleges and universities (HBCU) and historically Hispanic serving institutions (HSI) to Silicon Valley to take their junior and senior level, computer science courses. 
"We are delighted that Google is including one of our students in their prestigious Tech Exchange program. It's an opportunity of a lifetime for Darryl and an endorsement of our growing computer engineering program," said J. Murray Gibson, dean of the FAMU-FSU College of Engineering. 
Google wants to promote more diversity in the workplace and is committed to building a more diverse Google that reflects the world and the people who use its products, according to Danielle Brown, vice president of Employee Engagement and chief diversity and inclusion officer at Google. 
In 2018, FAMU developed a relationship with the tech giant to participate in the program and sent five students and a professor to Google to participate in the initial offering through FAMU's Computer Science Program. The group had the opportunity to take courses from leading Google engineers in everything from machine learning to product management.
 
"I spoke with some of the students who were in the program, last year," Brooks said. "They said all the courses are very intense. The students got the chance to live and work on the Google campus. One of the courses Google offers is in product management. That is especially interesting to me because I am hoping to get the opportunity to see how a product is developed, from start to finish. I think that will be really interesting to experience."