Lance Cooley, an expert in applied superconductivity, who was recruited to Florida State University in 2017, has been named head of the MagLab's Applied Superconductivity Center.
Cooley came to the MagLab from the Fermi National Accelerator Laboratory, or "Fermilab", near Chicago. He also holds a faculty appointment in the Department of Mechanical Engineering at the FAMU-FSU College of Engineering.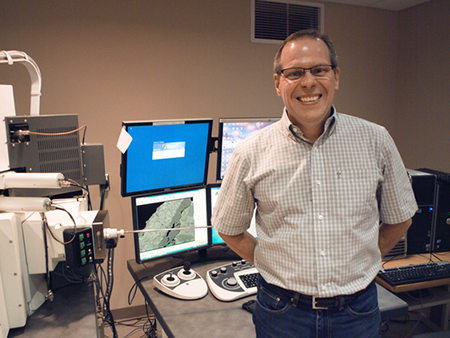 Cooley succeeds David Larbalestier, who will remain the chief scientist for materials at the National High Magnetic Field Laboratory and a professor in the FAMU-FSU College of Engineering, according to FSU.
Cooley said he wants to advance research opportunities at FSU by working with the Center for Advanced Power Systems and the Florida Center for Advanced Aero-Propulsion to develop superconducting coils for wind turbines, ship propulsion and airplanes.
In a release, he said he also sees opportunities for superconductivity to create powerful electron beams that could aid in wastewater cleanup and help develop sensitive devices related to quantum information.
"We have an important role to make the world's highest-field superconducting magnets at the MagLab, but we also want to consider opportunities to work with other partners that may benefit from using the same materials and conductors but at lower fields and warmer temperatures," Cooley said.
Upon Cooley's appointment in 2017, J. Murray Gibson, dean of the FAMU-FSU College of Engineering, said:
"We are delighted to have recruited Lance — he will continue in the footsteps of his mentor David Larbalestier, who built the Applied Superconductivity Center into an internationally leading program in developing high power superconducting magnets that has fueled the MagLab and the College of Engineering."
Read the full story from the Tallahassee Democrat, published on June 16, 2018.