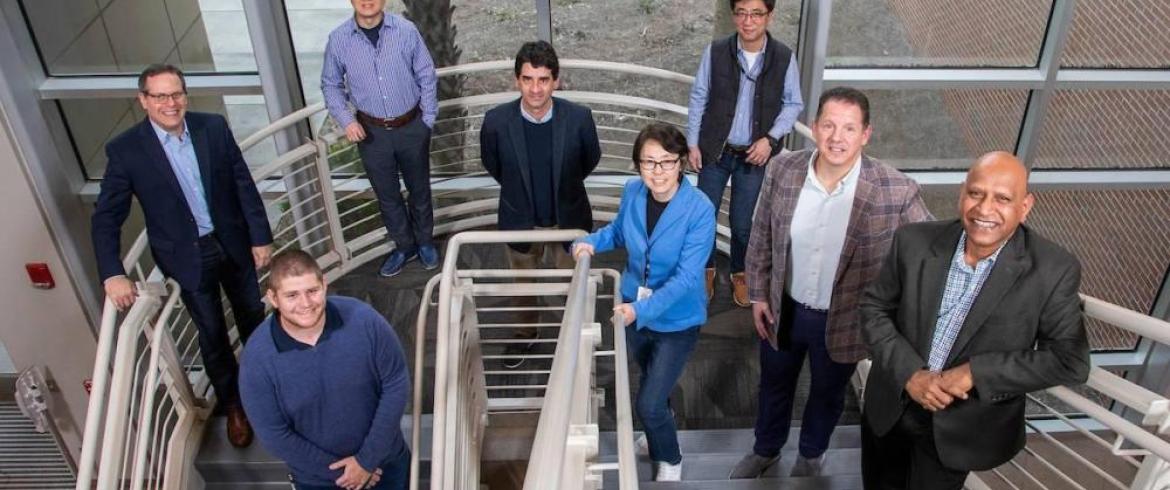 NASA Aeronautics hopes to recruit the finest young minds from universities and industries in the nation to meet the challenge of sustainable aviation. Reducing aviation carbon emissions to net-zero by 2050 is just one of NASA's goals getting support from NASA's University Leadership Initiative (ULI) program. 
Researchers at the FAMU-FSU College of Engineering were recently selected by the ULI for a novel proposal that involves hybrid-electric propulsion. The academic-industry-inspired project focuses on the avoidance and elimination of harmful aviation emissions. It represents one of four sustainable aviation projects led by universities that received funding from the ULI.  The other teams include the University of Central Florida, Georgia Institute of Technology, and the University of Illinois, Urbana-Champaign.
This is the fifth year that university teams have been selected to participate in ULI. The program provides students with valuable experience solving real-world problems and gives them the chance to showcase and develop new technologies. Three of the four teams are working toward lowering or eliminating aircraft emissions, with each team approaching the problem from a slightly different perspective. The fourth team's autonomy research is in support of NASA's Advanced Air Mobility campaign. 
Louis Cattafesta, a professor of mechanical engineering from the college, is the principal investigator for the FAMU-FSU Engineering team. The group is partnering with researchers from the University at Buffalo, the University of Kentucky, Georgia Tech, Raytheon, Boeing, and the Advanced Magnet Lab, Inc. is a nationwide effort to make aeronautics greener.
---
Integrated Zero-Emission Aviation using a Robust Hybrid Architecture
Co-Investigators: Lance Cooley (Florida A&M University – Florida State University College of Engineering), Wei Guo (FAMU-FSU), Juan Ordonez (FAMU-FSU), Sastry Pamidi (FAMU-FSU), Helen Li (FAMU-FSU), Peter Cheetham (FAMU-FSU), Chul Kim (FAMU-FSU), Charmane Caldwell (FAMU-FSU), Jim Zheng (University at Buffalo), Jiangbiao He (University of Kentucky), Dan Ionel (University of Kentucky), Jon Gladin (Georgia Institute of Technology), Dimitris Mavris (Georgia Institute of Technology), Parag Kshirsagar (Raytheon), John Hull (Boeing), Philippe Masson (Advanced Magnet Lab).
Topic: Zero Emissions Aviation
---
"There is a national research agenda for commercial aircraft propulsion and energy systems to reduce harmful emissions from commercial aviation," Cattafesta said. "The elimination of carbon dioxide and the reduction of nitrous oxide emissions we are working on with this project may bring us one step closer to finding novel a viable pathway toward zero-emission in the aviation industry in the future."
The FAMU-FSU Engineering group wants to create a hybrid electric power system that uses turboelectric generators and fuel cells. The system they are developing is powered by hydrogen using ambient air or concentrated oxygen.
"We want to establish design requirements for component technologies using simulations of a 100 passenger short-range aircraft," Cattafesta said. "We are advancing all the parts that power the system to meet the zero-emission target."
The need to accommodate high-power missions drives the idea of using liquid hydrogen storage used during the takeoff and climb phases of flight. Low temperatures offer opportunities to increase efficiency. The project the team will be working on may establish new power management strategies and design requirements. They will be using simulations on a realistic 100 passenger short-range aircraft with a scalable, hybrid wing-body.
"We are testing various cryogens for their ability to produce low temperatures in superconductors," Cattafesta said. "We want to see if they can increase the power density of turboelectric generators and power distribution systems used in flight."
The industrial partners in the group will act as advisers for the project and share their knowledge of challenges shared across the aviation industry. The team plans to use outreach and educational programs through FAMU, a Historically Black College and University, and part of the joint FAMU-FSU College of Engineering to educate and inform the community. 
"By training a diverse group of students and underwriting academic and industry internships, we hope the project will help produce the next generation of the green aviation industry workforce," Cattafesta said.  
NASA awarded the college over $10 million for the five-year project to make aviation meet the challenges of climate change. The agency is partnering with industry, academia, and other agencies through an aggressive aviation agenda to make aviation more climate-friendly. 
Related articles
NASA Selects Four University Teams for Aviation Projects