Continually improving the quality and safety of products we use often requires studying various materials at the subatomic level, which was virtually impossible until the development of transmission electron miscrosopy. While this method can provide images ranging from the nanometer to (even smaller) atomic scale, understanding the structure-property relationships in construction, electronic and biomedical materials requires more than just obtaining the images. Manual analysis of huge volumes of scientific images would require a team of dedicated experts to obtain even a partial analysis.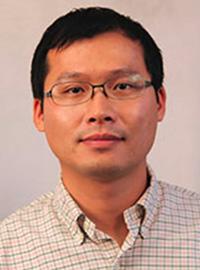 Chiwoo Park, associate professor in the industrial and manufacturing engineering department at the FAMU-FSU College of Engineering and a principal investigator with High-Performance Materials Institute, recently published a book to tackle this issue. Park, with co-author and Texas A&M University Professor Yu Ding, wrote Data Science for Nano Image Analysis, as part of its series International Series in Operations Research and Management Science. The book is published by Springer.
"The data volume and generation rate of scientific images is increasing at an unprecedented speed," said Park. "Nowadays, the spatial resolution of electron microscopes easily goes below sub-nanometers, resolving every single atom. Millions of such high-resolution images could be produced every second in the interest of capturing interesting physical, chemical, and biological phenomena."
More Data Than Storage
Even with modern compression and storage technology, this terrific load of data overwhelms systems. Manual analysis of such huge volumes of scientific images, easily reaching terabytes per one imaging session, is no longer feasible. There is a pressing need for automated image analysis of scientific images in order to keep up with the fast pace of data generation.
"We intend for this book to be a good reference both for material scientists who are interested in automated image analysis for accelerating their research, and for data scientists who are interested in developing machine learning/data science solutions for materials research," Park explained.
The book describes the necessary steps in material image analysis, including mathematical representation of material images, material object detection, separation and recognition, size and shape analysis, spatial pattern recognition, and image super-resolution enhancing the quality of raw images to improve the downstream analyses. 
Nigel Browning, the chair of Electron Microscopy in the Schools of Engineering and Physical Sciences at the University of Liverpool, praised the book. 
"The comprehensive description of the use of data analytical methods for image analysis in this book contains the authors' combined insights from 15 years of pioneering the use of analytics for dynamic imaging in (S)TEM (scanning transmission electron miscrosopy)," Browning said. 
In his estimation, with the current rapid advancement in the use of artificial intelligence to power scientific discovery, the methods in this book are ideally suited to educate researchers in the benefits of AI for their research and help them with their initial implementation. 
"This book will be a key reference for me, my research group and our collaborators going forward," Browning said.
Data Science Needed for Military Applications and More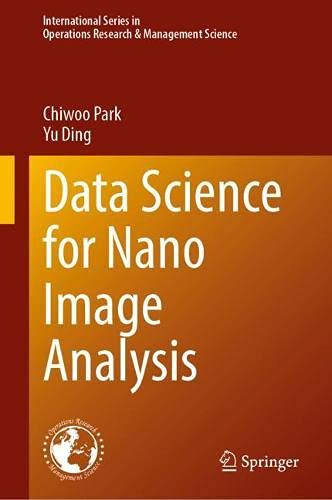 Park acknowledged the support of the Air Force Office of Scientific Research's Dynamic Data and Information Processing program and the National Science Foundation (NSF) Cyber-Physical System program, and recognized former FAMU-FSU College of Engineering students Xin Li, Garret Vo and Ali Esmaieeli for their work on the book.
Park's research interests include data science and computer vision with applications to quality and manufacturing engineering and materials imaging. He is a senior member of the Institute of Industrial and Systems Engineers (IISE) and the Institute of Electrical and Electronics Engineers (IEEE). He serves as the associate editor for IISE Transactions and IEEE Transactions on Automation Science and Engineering.
The book's coauthor, Yu Ding, is the Mike and Sugar Barnes Professor of Industrial & Systems Engineering and Professor of Electrical & Computer Engineering at Texas A&M University and Associate Director for Research Engagement at Texas A&M Institute of Data Science. His research interest is on data and quality science with applications to wind energy, and materials and manufacturing informatics. He is a Fellow of the IISE and ASME. He serves as the Editor-in-Chief of IISE Transaction for the term of 2021-2024.