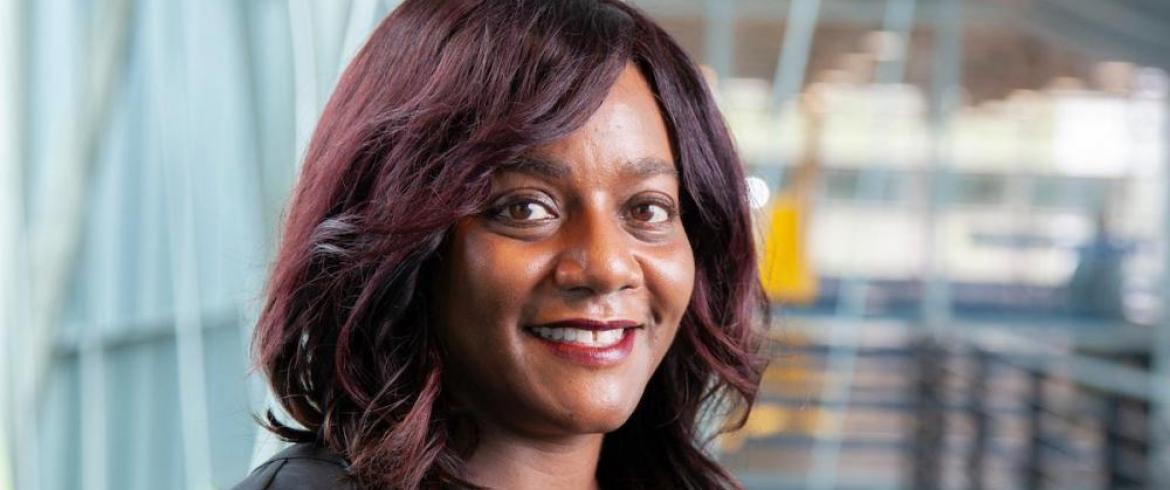 Shonda Bernadin, Associate Professor of Electrical Engineering at the FAMU-FSU College of Engineering recently received the Florida A&M University 2021 Research Excellence Award.  The award honors outstanding faculty members for their commitment to research excellence.
"I am pleased that Dr. Bernadin is being honored with the Research Excellence award," Sastry Pamidi, chair of the Department of Electrical and Computer Engineering, said. "She makes valuable contributions to FAMU and to the college—not only in research, but also in the areas of outreach, recruitment and retention."
Bernadin is active in engineering education research, K-12 outreach activities, and retention efforts within her department. Recent grants from the U.S. Department of Defense Army Outreach Program, the Intel Corporation, and the National Center for Women & Technology support her mission of building a strong pipeline of diverse engineering professionals to the workforce.
"Diversity in the workforce is important because you have different perspectives," Bernadin said. "As an educator, it is my job to seek out high quality students from diverse backgrounds and provide resources and services so they can matriculate successfully through our program."
Bernadin's most recent grant from the Department of Energy National Nuclear Security Administration brings $1.55 million to the college. The grant supports the Advanced Sensor Technologies for Applications in Electrical Engineering - Research and Innovation eXcellence (ASTERIX) group. The consortium provides opportunities for minority students to excel in careers in science, technology, engineering, and math in partnership with Florida International University. 
"The ASTERIX grant allows us to build infrastructure around many of the education and outreach activities that we are doing within our department," Bernadin said.  "This spring we supported nine research projects with seventeen student researchers, ten of them are returning this summer to continue their research as summer interns."
Bernadin received her bachelor's degree in electrical engineering from Florida A&M University, her master's degree in electrical and computer engineering from the University of Florida, and her doctorate in electrical engineering from Florida State University. She was the first Black woman to receive her doctorate in engineering from Florida State University in 2003.
She is the founding director of the Speech Processing and Data Analysis Laboratory (SPADAL) at the FAMU-FSU College of Engineering in Tallahassee, Florida.  Her research interests include data analysis, speech and image signal processing, artificial intelligence, autonomous vehicles, intelligent transportation systems, natural language processing.
Bernadin is a full-time faculty member in the FAMU-FSU College of Engineering and has been with the college since 2013. She was nominated for the Excellence in Service Award from the college in 2016 and 2017 and was the recipient of the Inspiring Leaders in STEM Award from INSIGHT into Diversity Magazine in 2017. 
"To be selected for this award is truly an honor and I am deeply humbled," Bernadin said. "This is university recognition and affirmation that my hard work, sacrifice and dedication over these years do not go unnoticed by my administrators and my peers."