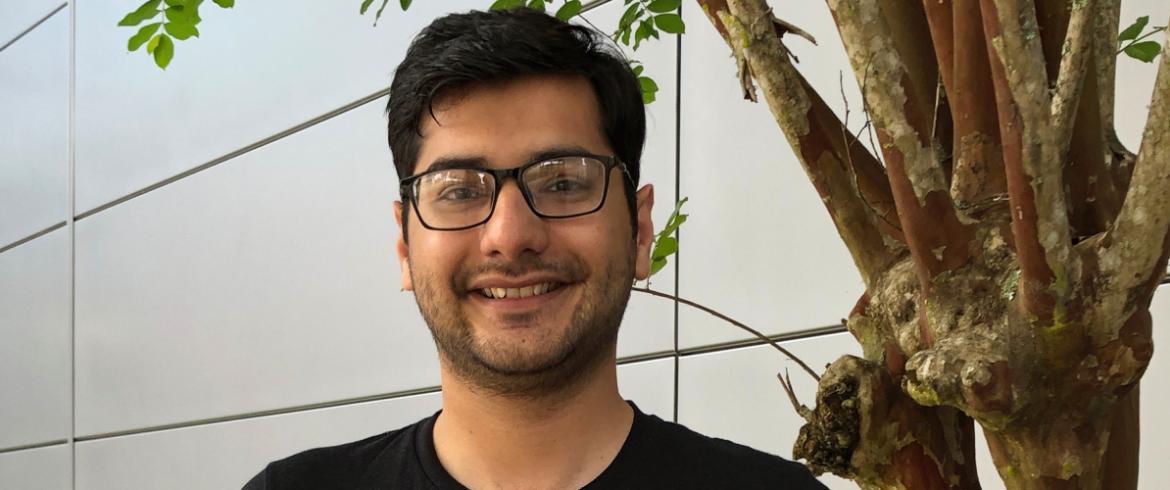 Muhammad Fasih Waheed is working towards his doctorate in electrical engineering at the FAMU-FSU College of Engineering and sees the "big" picture globally. Especially when it comes to access to water and electricity. His invention TankiMatic took the grand prize of $1,000 in the 2022 Seminole Innovators Shark Tank Competition. 
"I am from Karachi, Pakistan, and like many developing countries, basic necessities like water and electricity shortages are a common problem," Waheed said, "Billions of gallons of water and electricity are wasted because people forget to turn off their water pump. It was even a problem in my own neighborhood, so I came up with the idea of automating the process as a solution."
Waheed's invention, TankiMatic, is a wireless device that automates the process of filling a water tank. It costs less than $15 for the consumer. When the water runs out of the consumer's water tank, TankiMatic automatically turns on the water motor. When the tank is full the water motor shuts off.
Seminole Innovators is a "Shark Tank" style business pitch competition held at Florida State University's Innovation Hub, where student ideas and entrepreneurship flourish. Waheed competed in the event with fifteen teams from different disciplines. 
Waheed plans to scale up his device and reach out to government officials to facilitate the installation of TankiMatic. He hopes to make the product available to the public in every developing country.
"There is a huge market for TankiMatic," Waheed said. "People don't want expensive water automation systems. This solves a problem for people who have access to water and also confronts a growing need to conserve resources for people who don't have access." 
Shonda Bernadin, associate professor in electrical and computer engineering at the college, is Waheed's professor and graduate Ph.D. advisor. In the spirit of entrepreneurship, Waheed shined at a recent hackathon event at the college, Bernadin said.
"This year Fasih competed in a ten-hour hackathon sponsored by Intel," Bernadin said. "His team won first place for an innovative face mask detection device. In less than ten hours the group designed an algorithm, came up with the idea, showed it and prototyped it…it just blew everybody away."
Waheed is currently working with Bernadin on several research projects originating from the Speech Processing Data Analysis Laboratory on campus. 
He is working with a team of researchers on a project involving additive manufacturing and sensor integration. His research involves using AI in human observation and data from different sensors to analyze irregularities in 3D printing.
"I feel honored because my efforts for me and my team are getting recognition," Waheed said. "Winning the hackathon with our team's 'Mask On' project boosted my confidence and gave me the courage to participate as an individual to win first place in the FSU Shark Tank competition."