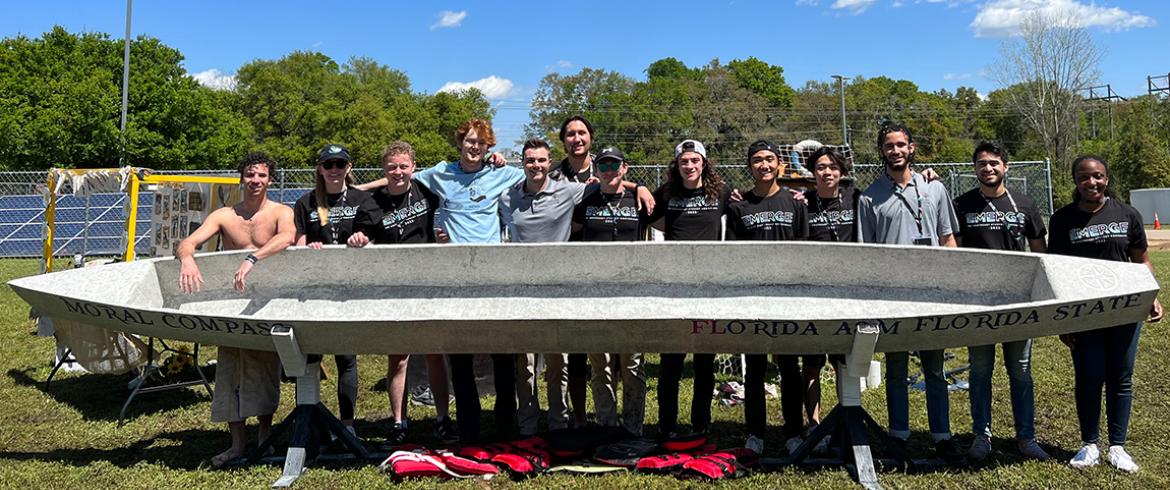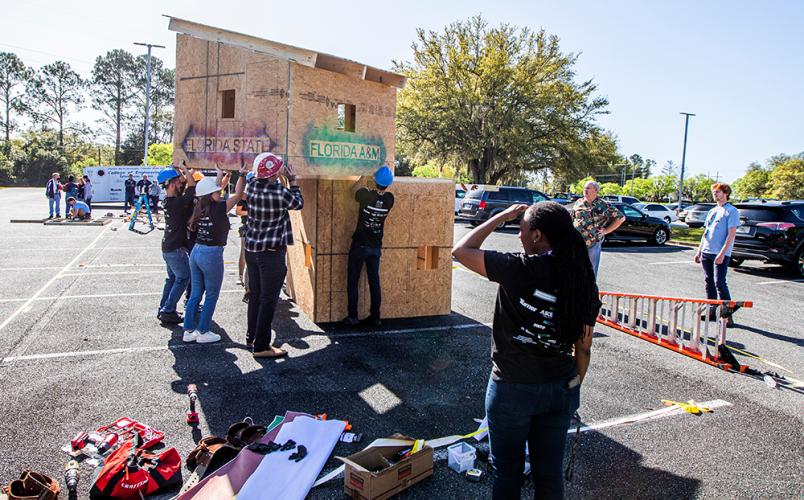 The FAMU-FSU ASCE Student Chapter was the host for this year's 2022 Southeast Regional ASCE Student Conference. The organization also placed fourth overall out of 18 teams representing university engineering colleges in the southeastern U.S. The event took place at the FAMU-FSU College of Engineering campus and surrounding local areas in Tallahassee.
"This success wouldn't have been possible but for the student chapter's teamwork, their passion for civil and environmental engineering, and their hard work and dedication for planning the conference while also outperforming in competitions," said Lisa Spainhour, chair of the college's Department of Civil and Environmental Engineering.
The FAMU-FSU chapter competed in all but one of the event competitions, which varied on national, regional and local levels and included themes such as concrete canoe, sustainable solutions, surveying (national), concrete skeeball, city spirit and other regional and local games. 
The FAMU-FSU ASCE Student Chapter won a variety of awards including:
First place for Concrete Canoe Prototype, Timber Strong and Rush to Crush;
Third place for Concrete Canoe Proposal, Concrete Canoe Presentation and Concrete Canoe Overall Winner;
Fourth place Overall Conference Winner.
A conference committee led by Spainhour and FAMU-FSU Engineering Associate Dean for Student Affairs Michelle Roddenberry, organized the event. As host, their main goal was to provide the best conference experience for students representing engineering schools in Georgia, Florida and Puerto Rico.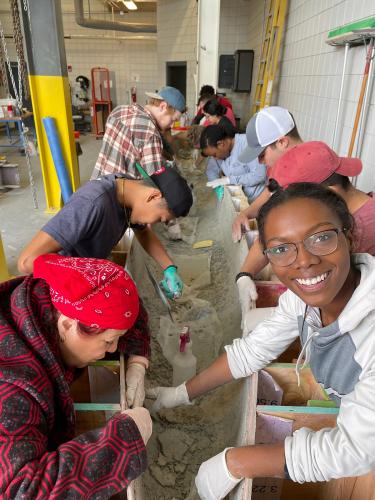 This event marked the return to face-to-face student conferences, which added pressure to organizing a multi-day, hands-on conference. However, the committee felt strongly that in-person engagement would be especially important for post-pandemic college students. Many had endured several semesters of remote education and pandemic lockdowns. Committee members created an agenda to engage more than 300 participants, designed and constructed inter-college competitions and juggled the logistics between universities, student organizations and facilities. 
Many other people were heavily involved in the event, including Steve Squillacote, senior civil engineering lab manager; Yona Rubin, FAMU-FSU ASCE student chapter president; and Dave Crombie, an alumnus of the college and local professional engineer. 
The 2023 ASCE Southeast Student Conference will be held in Jacksonville at the University of North Florida.