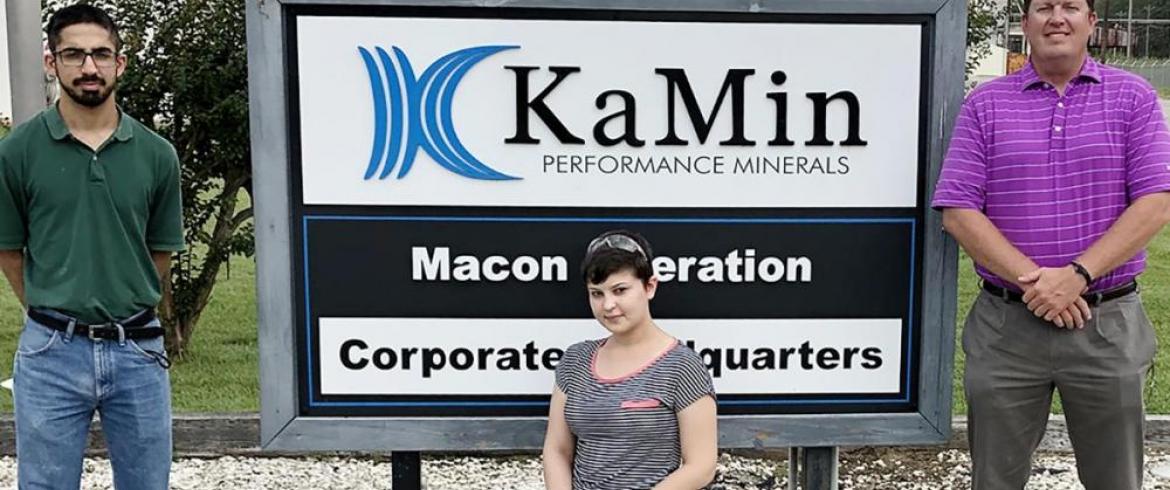 Jason Maxwell was working on his bachelor's degree in chemical engineering in the late '90s when the young student he discovered the importance of teamwork. 
"One thing I learned was that it was less about me and more about you, the LMMY principal," Maxwell said." Working with others, in school, in a passionate team environment helped drive me further than I ever thought possible. By focusing on the team, and others, I learned it always comes back around ten-fold."  
Maxwell graduated from the FAMU-FSU College of Engineering via Florida State University with a bachelor's degree with honors in chemical engineering (1999 and went on to get his MBA from Georgia College and State University in 2009. Now he is Vice President of Operations at KaMin LLC in Macon, Georgia, a leading kaolin mining company in the U.S. and Brazil. Kaolin is a type of mineral used in everything from paper and packaging to inks, coatings and automotive. The company is the largest fine-particle kaolin producer in the world and is a top-tier exporter on the east coast of the United States, supplying products to over 60 countries. 
"I started working for KaMin in 2003 as a production supervisor and engineer and have continued to progress through the company in a variety of roles, "Maxwell said. "We are a mining company focused on delivering innovative kaolin solutions to our customers. Given our global presence, I have been able to travel all over the world with our commercial team."
Maxwell currently serves on the Georgia Mining Association, the Georgia Mining Foundation Board, as the Treasurer for both. He also serves on the FAMU-FSU Engineering Advisory Board and has maintained a relationship with the college since graduation.
"We have hired several graduates from the college to work for KaMin," Maxwell said. "Some of our recent hires are Ali Mir, graduated in 2018, Jillian Jones in 2016, and they are doing great."
Mir graduated with a bachelor's degree in chemical engineering and works as a process engineer in the company's Macon facility. 
"I always wanted to work in engineering. We had a professor in college who explained that chemical engineers design processes that use raw materials to make usable products," Mir said. "The idea of creating something from nothing at a large scale drove me to become a chemical engineer."
Jillian Jones received her bachelor's in chemical and biomedical Engineering and now works in the technology department as a pilot plant manager.
"Jillian has strong technical skills and is a great problem solver," Maxwell said. "She progressed through the company from a research and development engineer to a plant manager very quickly and is an amazing professional."
Maxwell has over 20 years of experience in engineering and credits his success to the support and mentorship that he experienced as a student at the college. 
"The college is the foundation for my career and growth," Maxwell said