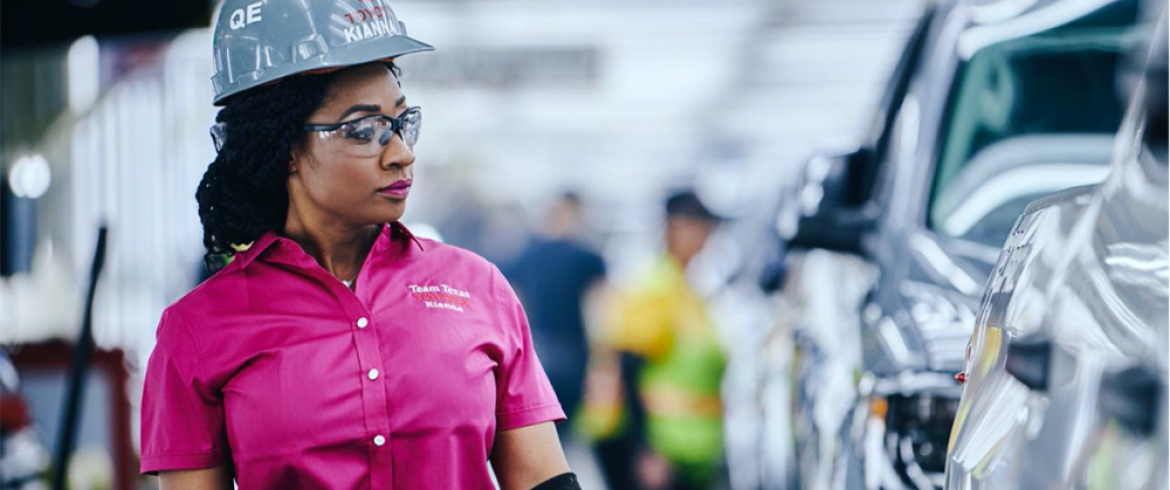 Kianna Porter was just a sophomore in her high school when she found her calling. She had just been selected to intern as a NASA research student. Since that time, she's graduated from the  FAMU-FSU College of Engineering via Florida A&M University (FAMU) and has already achieved a lifetime of success as a woman engineer.
"I grew up near Cape Canaveral where NASA Kennedy Space Center is located and my first dream was to be an astronaut and explore space," Porter said. "However, when I got to NASA and saw how women were making a difference through engineering innovation, I realized how important women engineers were to the success of a mission. That's I when I knew I wanted to be an engineer."
Porter currently lives in San Diego and works as a Senior Manufacturing Operations Quality Engineer at the headquarters of the Global Quality organization, a biotechnology company responsible for cancer research, infectious disease, and genomic and DNA testing. She is responsible for manufacturing and product quality activities that meet ISO and FDA regulations.
Before her career began, Porter earned a bachelor's degree in industrial engineering (magna cum laude) at FAMU (2001) and her master's in the field from Purdue University (2016), where she was on the dean's list for achieving a cumulative GPA of 3.8 to 4.0. She is a member of the Tau Beta Pi National Engineering Honor Society, the National Society of Black Engineers, the American Society for Quality and is a NASA Scholar and Florida Merit Scholar.
After graduation, she spent thirteen years at Toyota Motor Manufacturing in San Antonio, Texas, where she was a Senior Quality Engineer.
"When I was in graduate school, I will never forget how hard it was to work a full-time job at Toyota, we were launching two new models, Tundra and Tacoma at the time," Porter said. "After enduring many sleepless nights studying and going to school, I was all smiles when I graduated and walked across that stage."
While working at Toyota, Porter served in various leadership roles in pre-production and mass-production. She had the dual responsibility of reviewing exterior commodities of vehicles while acting as project manager for new technology advancements. One advancement that Porter implemented was the first automated visual inspection system at the Toyota Motor Manufacturing in Texas. The vision system automatically and accurately does a specification check of the vehicle's components and options.
Porter also performed critical process audits for Rav4, Avalon, Highlander, Corolla, Sienna, Lexus ES, and Tundra vehicles, and helped standardize requirements and improved supplier process assurance across North American-produced vehicles.
"I focused on new suppliers, technology, and warranty issues," Porter said. "I maintained a comprehensive review of the supplier's process and defined the criteria for their process and inspection control parameters."
Porter has some advice for students thinking about a career in engineering and shared some ideas that helped her along the way.
"Know your motivation and make sure it's your dream, your motivation and no one else's," Porter said. "Create the life you want for yourself. Have confidence in yourself and don't be afraid of to take big leaps. I have taken huge leaps and I always landed on my feet!"
As a successful woman engineer, Porter hopes to inspire girls to achieve their dreams and to motivate more females and girls of color to take education paths to prepare them for high-demand advanced manufacturing careers.
Check out Kianna Porter in her video interview in the MAKE THE FUTURE CONNECTING GIRLS TO MANUFACTURING CAMPAIGN