FAMU-FSU Engineering alumna Bridgette McAdoo has a lot to be proud of these days. She strives to lead a purpose-driven life and always follows her passion when it comes to her career.
"Growing up in the civil rights era, my father knew his purpose. He stood protesting with the great John Lewis, just to be able to pray and integrate churches," McAdoo said, "and like Dr. Martin Luther King said, it's about 'what are you going to do for others?'"
McAdoo has left quite a mark in her life since graduating and has been intentionally versatile and diverse in her career choice. Making unusual pivots, she has set out set herself apart by leveraging opportunities outside her discipline.
"At first, I struggled to know what my legacy would be, but one thing was certain I knew I wanted to be in a career where I could leave my footprints in the sand," McAdoo said.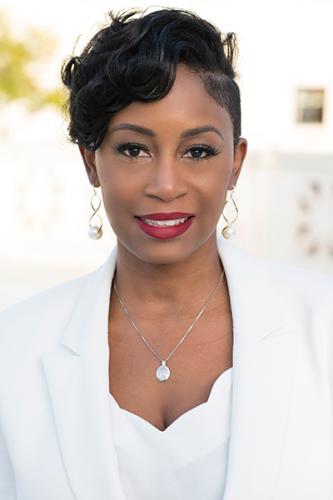 McAdoo graduated from the FAMU-FSU College of Engineering via Florida A&M University in industrial engineering (1999) and worked in the aerospace industry for several years. She later got her Master of Business Administration in 2010 from the Drucker School of Management, and currently works for Genesys, a software company providing AI and cloud contact center solutions.
"My work experience has been intentionally diverse, ranging from aerospace to food and beverage to non-profit and now tech and software," McAdoo said. "I am passionate about sustainability and want to protect and improve the communities where we work and live."
Her diverse career path began as an engineer working for the NASA Space Shuttle and Mars Rover operations programs. She then went on to work as the Global Director for Sustainability for KFC, where she created a strategic framework for the brand, working with franchises on issues like hunger, food donation, green building and sustainable sourcing.
"A question I get asked a lot is how do you go from working for NASA to chicken, tacos, and pizza?" McAdoo said, with a smile. "I always answer… on purpose."
It's not a natural transition to go from aerospace to the fast-food industry she explained, but "I wanted to be disruptive in my career, to work for a company that allowed me to live life through my passion and KFC and YUM brands gave me an opportunity to tackle issues that helped communities and the environment."
Later, pivoting in another direction, McAdoo worked for a non-profit as a leading corporate strategist for the World Wildlife Fund. There she spearheaded several core partnerships and became a prominent voice on WWF's diversity, equality, and inclusion efforts. 
McAdoo's latest endeavor is Genesys, has her working as their first Global Sustainability Officer, driving stakeholder engagement and education. She also leads the sustainable strategy development for Genesys and has some advice for engineering students.
"Leverage opportunities to learn outside your discipline. I have made pivots though out my career and now have a diverse set of experiences," McAdoo said. "Having a holistic view of engineering will set you apart from others."
She lives in the Washington, DC area, in Maryland, with her husband, Shannon, and her bulldog Captain.