Weston Dudley is pursuing his engineering degree through Florida State University and is involved in many student activities at the FAMU-FSU College of Engineering.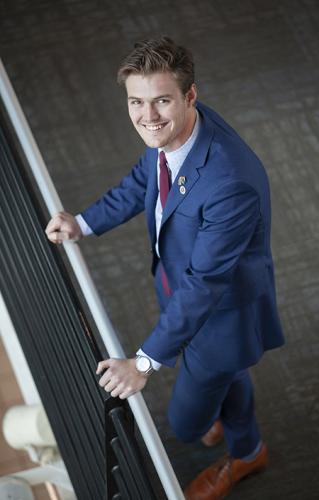 The fourth-year mechanical engineering student from Tallahassee serves on the Student Needs Committee of the Student Engineering Leadership Board (SELB). He hopes the board will give a greater voice to student needs.
"As a member of the SELB, I have the opportunity to work directly with and for students," Dudley says. "My team was formed to be a liaison between students and faculty. We want to make sure the unity of our two schools, FAMU and FSU, is as strong as possible."
Dudley hopes people will take the time to know their peers and see the college as a community.
"When you have people with different backgrounds you have an opportunity to understand perspective," says Dudley. "People can learn from each other. I want students to feel like they can walk down the halls of the college and see their peers as friends—people going through the same [college engineering] experience as themselves. If we can get a sense of community here, then I think we will see the beginning of success. That's my hope."
A natural engineer, Dudley has worked in carpentry and with audio components since he was young and he sees this challenge-solution nexus as a great reason to serve on SELB. 
"I love to design solutions for problems and manufacture them to fruition," Dudley explains. "That's why I first wanted to become an engineer."