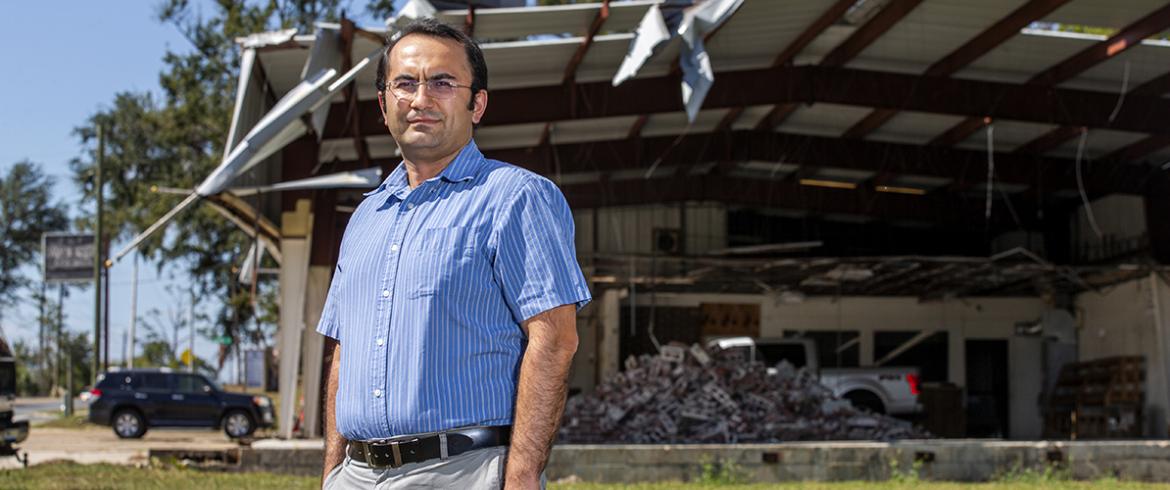 In 2018, Hurricane Michael was a near-Category 5 hurricane when it hit the Florida Panhandle. The massive storm left thousands of residents without housing, power, food or water. The small coastal town of Mexico Beach was devastated along with many small towns that were in Michael's path. In the wake of the hurricane, researchers started looking at how rural areas faired compared to urban populations after the storm. They discovered there was a "resilience divide" between urban and rural communities. A new research center at the FAMU-FSU College of Engineering hopes to uncover new light on this problem.
Eren Erman Ozguven, professor in civil and environmental engineering at the FAMU-FSU College of Engineering, is the director of the newly-formed RIDER Center of Resilient Infrastructure and Disaster Response. 
"Unfortunately, we have gotten to see firsthand the destructive power of hurricanes over the past several years. While our work is broadly applicable to both coastal and inland regions, we have seen the toll rural communities endure. Rural areas often have more infrastructure limitations and communication challenges than their urban counterparts," Ozguven said." Working closely with the impacted communities, the RIDER center will address the challenges and serve as a technical repository on disaster response and recovery.
The RIDER center will be an information research hub that will provide a central location for  resiliency and disaster research. One of the main focuses of the center is to establish and develop emergency plans that fit the needs of both urban and rural communities. 
The new center will be supported by the research faculty from the civil and environmental engineering department at the college. They will act as associate directors and technical leads and have expertise on everything related to disaster response and resilience. Their research specialties range from structures and wind engineering to the handling of debris, logistics, transportation issues, flooding and storm surge as well as coastal engineering. The center will also collaborate with other engineering disciplines such as industrial, mechanical and electrical engineering with a focus on infrastructure networks, sustainability and reliability.
"We are excited that the hard work of Dr. Ozguven has been recognized by the creation of the RIDER Center," Department of Civil & Environmental Engineering Chair Lisa Spainhour, Ph.D., said. "While designing and maintaining resilient infrastructure has always been part of our department's mission, our focus on disaster response grew when Dr. Ozguven joined us from Rutgers University, where he was studying evacuation patterns following Superstorm Sandy. His work meshed well with that of our Transportation Center on Accessibility and Safety for Aging Population, showing that elderly populations are often the most vulnerable during and after storm events."
Partnerships with related centers will also be involved. These centers specialize on issues related to the aging population and energy and give additional insight to issues related to disaster response. Local, state and federal government involvement and partner colleges will also be involved in an advisory capacity. The exchange of information and collaboration will provide a powerful tool that is expected to generate funding through research proposals of interest to the National Science Foundation, the Federal Emergency Management Agency, U.S. Department of Transportation, Florida Department of Transportation, cities, local governments and private foundations like the America Automobile Association.