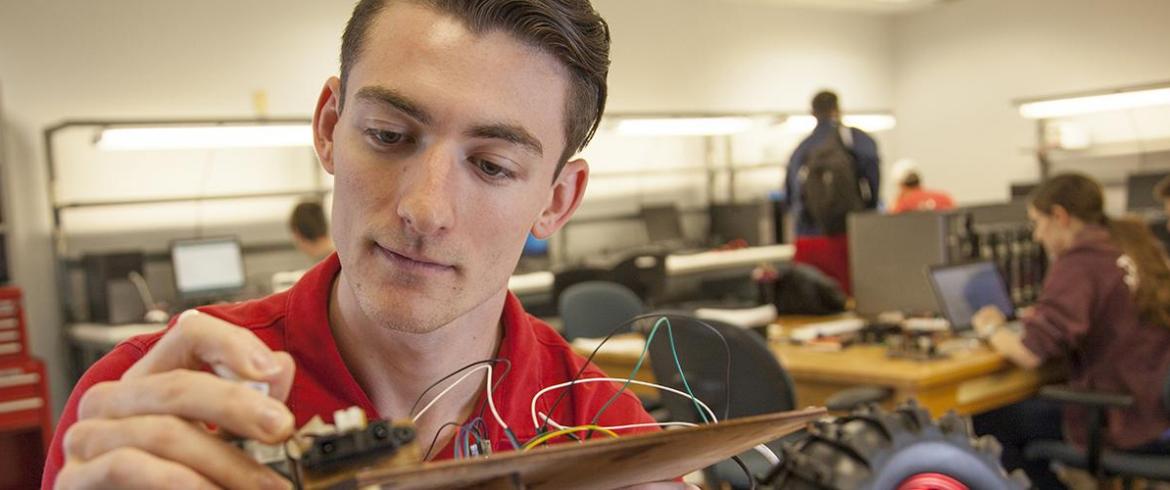 Raymond Klouda is a senior mechanical engineering student from Lakeland, Florida. As an adolescent, Klouda was always held fond interests in coding and robotics. After graduating high school, he extended his education at Florida Atlantic University in Boca Raton before deciding to transfer to Florida State University in 2014.
"When I saw you could do robotics and it ties in with mechanical engineering, I was interested in doing something like that," said Klouda.
Back when Klouda was in high school, his uncle, a financial advisor at the Fortune 500 medical technologies firm Stryker Corporation, explained the company's mission and how they use to execute tasks. It intrigued Klouda enough to want to pursue mechanical engineering after high school.
Now attending FAMU-FSU College of Engineering, Klouda is currently honing his skills to become the best mechanical engineer in his ability. In classes like Mechanical Systems 2, he is working on projects he is proud of.
"We had to build a chime system that played a specific tune," he said. "[My class] had all these 3D printed gears and we had to have a gear box and all these chimes. We had to set it up in a way where you could recognize what song is being played when you turned the power on."
His group completed the project with an A.
Klouda is working hard in his last few semesters of school to secure a job in robotics and dynamic systems.