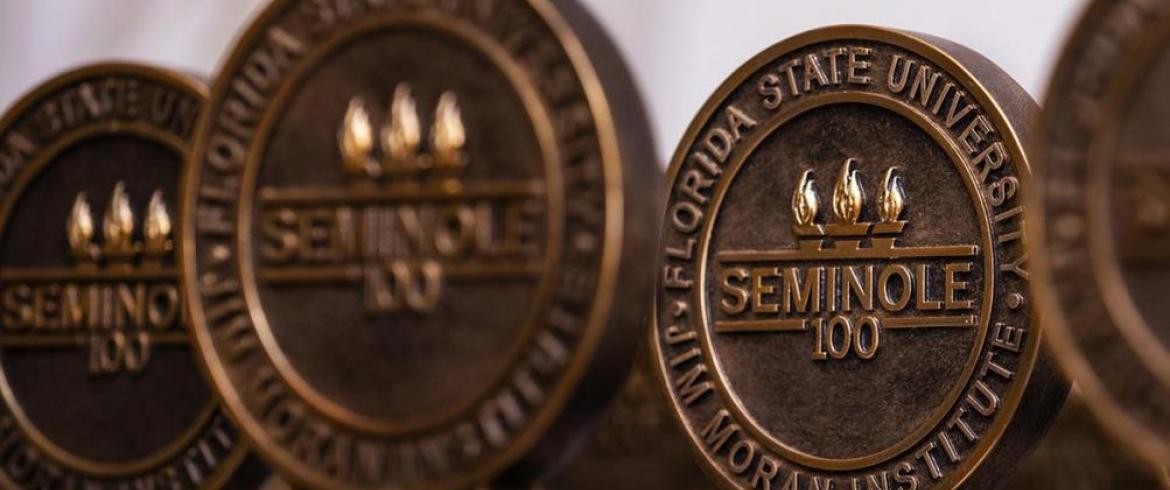 The Seminole 100 list for 2020 was released yesterday and four FAMU-FSU Engineering alumni businesses are among the honorees. Three of the businesses are repeat awardees for the honor. The list recognizes the fastest-growing businesses owned or managed by Florida State University alumni, some of whom are responsible for some of the most innovative and profitable companies in America. The official ceremony will be held in February 2020 to honor graduates.
The Seminole 100 is an awards program that is run by the Jim Moran Institute for Global Entrepreneurship, the FSU Alumni Association and EY, a global organization affiliated with Ernst & Young. EY verified the information from each company and ranked businesses based on a compound annual growth rate over three-years.
FAMU-FSU Engineering 2020 Awardees:
J.B. Shepherd & Company, Inc.
Curtis Edward Falany, P.E., President 
Graduated 1970, B.S. Electrical Engineering 
FAMU-FSU College of Engineering
Industry: Electrical and Forensic Engineering Firm
Located in Plant City, Florida
Founded in 2012
Curtis Falany received his bachelor's degree in 1970 in Electrical Engineering from FSU, later to become the FAMU-FSU College of Engineering. He continued his graduate studies at both FSU and the University of South Florida in engineering science and chemical engineering. After many years in the industry, he joined J.B. Shepherd & Company, Inc. in 2012, as a shareholder, principle engineer and president of the corporation. 
Originally formed in 1995, as J.B. Shepherd and Associates is an Electrical and Forensic Engineering firm offering electrical consulting. The firm provides expert opinions and strategic advice to attorneys and corporations in support of litigation involving technical issues. 
Orlando Project Controls, LLC*
Scott David Collins, Principal/owner
Graduated 1987, B.S. 
Civil and Environmental Engineering
FAMU-FSU College of Engineering
Industry: Construction
Located in Lake Mary, Florida 
Founded in 2007
Scott Collins received his bachelor's degree in Civil and Environmental Engineering at the FAMU-FSU College of Engineering. Orlando Project Controls was founded in 2007 and provides full service professional project scheduling and controls consultation and execution, training and claims mitigation for owners, A/E, contractors and subcontractors for all project delivery methods in the construction industry.
SimpleNexus*
Benjamin (Ben) Calvin Miller, President/COO
Graduated 2004, B.S. 
Civil and Environmental Engineering
FAMU-FSU College of Engineering
Industry: Finance & Insurance
Located in Lehi, Utah
Founded in 2011
Ben Miller received his bachelor's degree in civil and environmental engineering at the FAMU-FSU College of Engineering and went on to receive his master's in business administration/entrepreneurship from Brigham Young University.
SimpleNexus is a 100-person organization with over 180 mortgage company customers and more that 18,000 users nationwide. They have signed with 15 of the top 25 lenders. Miller is the COO of the company, running the operations from strategic partnerships to managing implementations and developing employee benefit programs. 
Veteran Energy*
Stephen Madden, CEO/COO
Graduated 1997, B.S.
Chemical Engineering 
FAMU-FSU College of Engineering
Industry: Energy
Located in Houston, Texas
Founded in 2010
Stephen Madden received his bachelor's degree in chemical engineering from the FAMU-FSU College of Engineering in 1997. Madden is the COO of Infinite Energy, Inc., the parent company of Veteran Energy. Infinite Energy is a wholesale provider, serving utilities and large industrial companies and is located in Gainesville, Florida. 
Veteran Energy is a subsidiary of Infinite Energy and was founded in 2010 with the idea of making electricity service something special. The company provides electricity for homes and businesses throughout Texas and gives back a portion of each customer's bill to the veteran support group of their choice. 
----
Seminole 100 honorees and invited guests will celebrate their accomplishments at the University Center Club Saturday, Feb. 22, 2020. The Seminole 100 Celebration will include a reception and awards dinner featuring the release of the final rankings and countdown of the Seminole 100.
Here is a full list of the 2020 Seminole 100 honorees in alphabetical order: https://www.seminole100.fsu.edu/2020-alphabetical-list
*These companies are multiple winners of the Seminole 100 award.