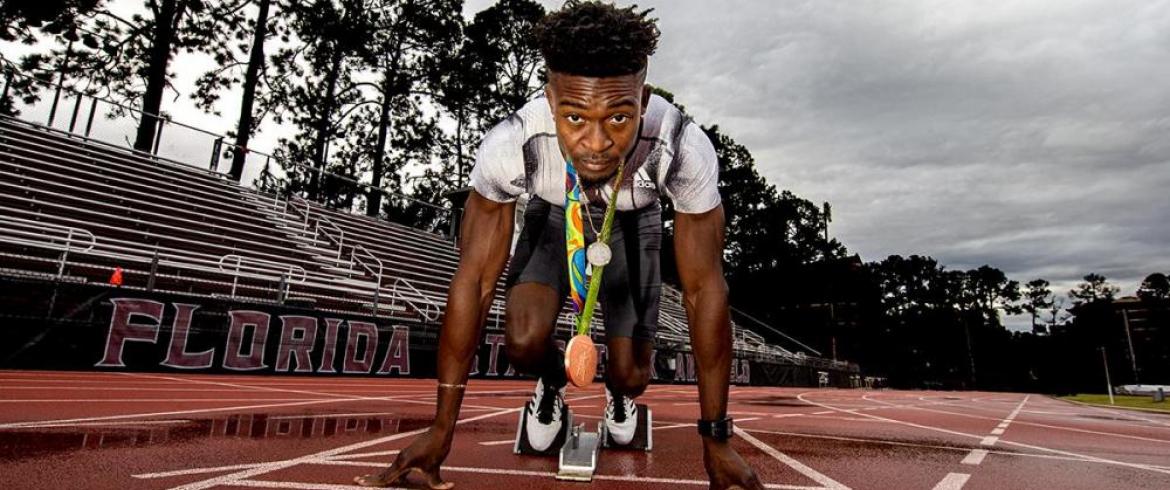 Alonzo Russell is a third year electrical engineering student from Freeport, Bahamas. When he isn't in class, he can be found halfway around the world competing in the Olympics.
Russell doubles as a track athlete specializing in the 400-meter race and relays. He joined the Bahamas Olympic team in 2016 and won a bronze medal in the Olympics 4x400 meter relay. He has placed several times throughout his career.
He is also in his second program at Florida State University. When starting community college, his coach discouraged him from pursuing engineering, believing it'd be too difficult to manage. He followed the advice and majored in liberal arts before switching to psychology when transferring to Florida State University, where he would graduate with his Bachelor's in 2014. In his second college career, he wants to work to get his degree in electrical engineering.
Russell's interest in engineering stems from his experiences as a sophomore in high school. He enjoyed learning in his electrical installations class and earned an A on the Bahamas national exam. Now, he can exceed his former coach's expectations and obtain his degree in engineering while being an Olympic athlete. He has enjoyed taking the college's circuits courses.
"Just being good at it, I wanted to further my knowledge in that field," Russell said.
Balancing work as a student athlete can be challenging. Russell's experience dealing with both has given him valuable lessons in time management.
"I've been a student athlete all my life," Russell said. "I've learned to set aside time for track and school."
After graduating, Russell wants to work in power systems.