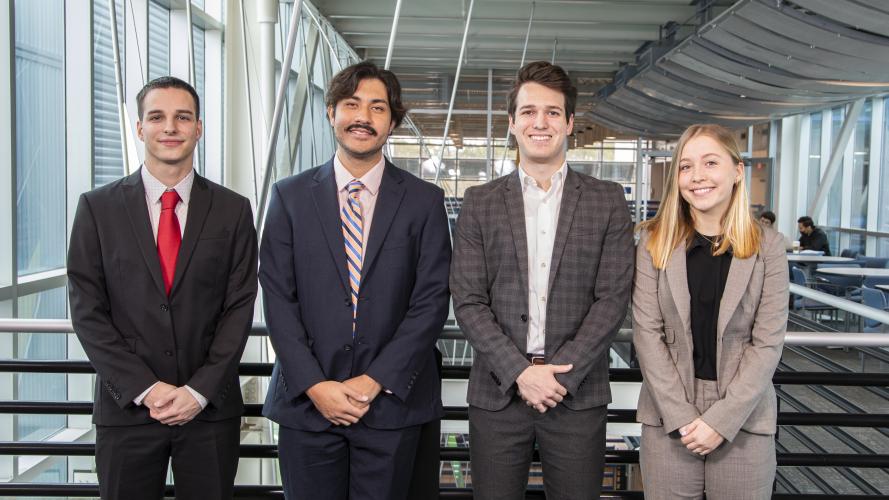 Apalachee Regional Park is located off Apalachee Parkway in Tallahassee, FL. The park is home to the NCAA Cross Country championship competitions, football fields, a city waste center and a drone field. It is the center of interest in the tourism strategy to bring in more money for Leon County Parks and Recreation. However, the park needs a few upgrades to bring a more vibrant and welcoming feel to the landmark.
After analyzing the existing entrance to the park, we designed a roundabout that considers existing ditches, trees, a sealed landfill and parking lots for sporting clubs at the park. We provided the design decisions for roundabout size and location, determined the drainage impacts, erosion control, and protected existing features. We created a demolition and tree removal plan.
Our plan proposes ridding the site of the existing poor-quality asphalt intersection and replacing the four-way stop with a high-quality roundabout. We will cut down and remove any interfering plant life. The pre-existing devices and power lines will be capped and/or shut off until construction is completed. Removed trees will be replanted in the center island of our roundabout. Manhole covers will cover the devices for easy access for future inspections.
Upon completion, the roundabout will be the ideal entrance, allowing tourists access to all parts of the park and will protect the park's existing drainage and amenities. It will also provide a visually appealing entrance to Apalachee Park.
Lucas Estrada, Edgar Gonzalez, Braeden Johnson & Emily Mank
Sean Martin, P.E. Ren Moses, Ph.D., P.E.
GPI, Greenman-Pedersen Inc.; Dustin Evans, P.E.