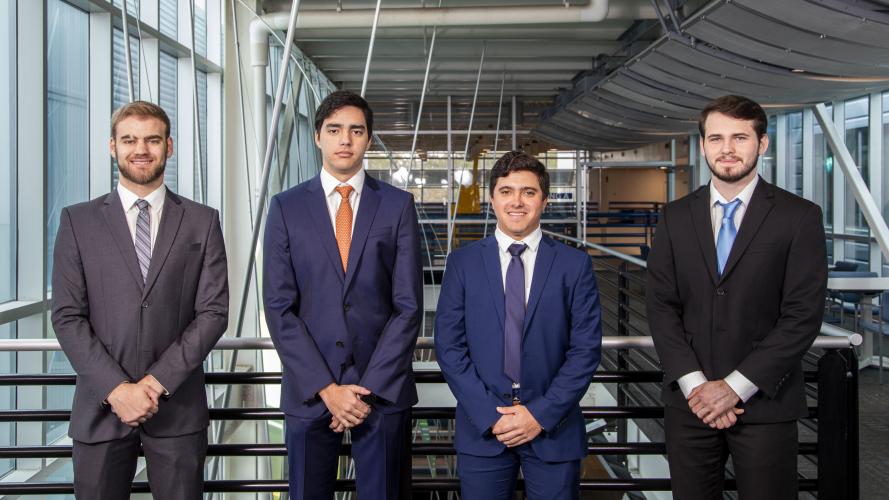 Our project is to reconstruct an intersection along Florida's State Road 75. The intersection is located in Jackson County, FL, where Jacob Road intersects State Route 75. Florida Department of Transportation (FDOT) requested a redesign of this intersection due to an abnormally high number of car accidents. Most of these accidents are classified as angle-related. They are caused by Jacob Road users being struck as they cross State Route 75. We were asked to increase the safety of the road and reduce the number of crashes with our redesign and to extend the life of the road by 20 years.
We chose to implement an Unsignalized Restricted Crossing U-Turn (RCUT) at the intersection to increase road safety. This redesign restricts Jacob Road users from crossing straight through the intersection. Instead, it redirects them to turn right, where they travel a short distance before making a U-turn onto the other side of the road. We created our R-CUT using multiple references provided by the FDOT. We produced drawings and plans, pavement design, drainage calculations, and typical roadway section details for the new intersection. Along with the plans for the intersection, we provided a budget and sample construction schedule. The final plans follow FDOT regulations while keeping safety, traffic patterns and project cost optimum.
Austin Bear, Felipe Gomez, Gustavo Molina & Tyler Walker
Sean Martin, P.E. & Ren Moses, Ph.D., P.E.
Chipola Engineering Group; Blaine Varn, P.E., Nick Grosso, P.E.