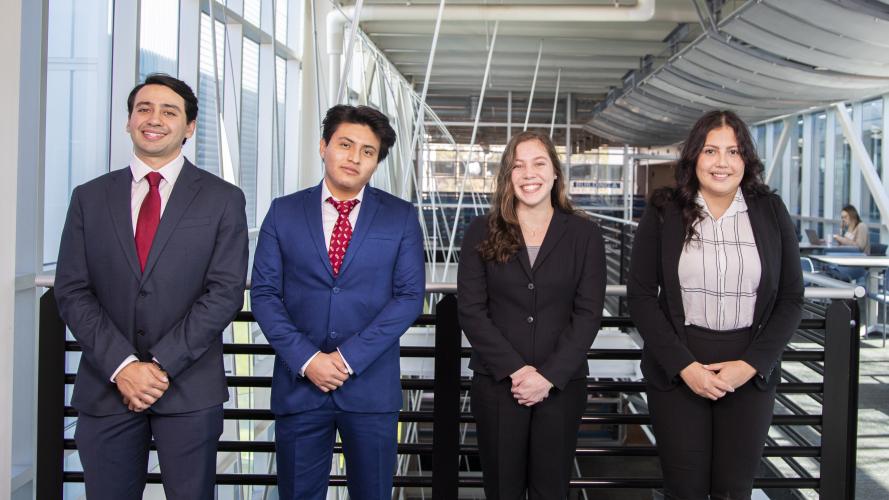 Canon Solutions America (CSA) printers produce thousands of books daily for their client, Company A. These jobs are affected by printing errors and machine failures, leading to the reprint of hundreds of books. We improved the overall equipment effectiveness (OEE) of Canon's book production printers. OEE gages efficiency; it measures the operation of a manufacturing line to its full potential. We improved the OEE rate by decreasing machine downtime.
We ran a time study to collect data from Company A's facility showing how long it takes to complete different tasks. We focused on shift changes, shift cleanings, downstream issues and operational starts and stops. This data showed us where to implement new techniques to reduce the completion time of these jobs. For example, the lack of experience among the Company A employees led to tasks taking longer and the machine being down for a longer period. We implemented increased training helping workers become more comfortable with the printer equipment.
Overall, improving the OEE enhances the efficiency in the number of books produced per hour. If Canon does not meet their desired OEE rate with our suggestions, the rate will increase by approximately 10%. We provided a new break schedule, replacing employees rather than shutting down the entire printing line for breaks. The positive impact of our team's adjustments can be applied to other Canon facilities. These changes help to increase Canon's profits as their clients become capable of printing more books in a set amount of time.
Roberto Aponte, Franco Mamani Tito, Samantha Steimer & Paula Uscategui
Canon Solutions America (CSA)