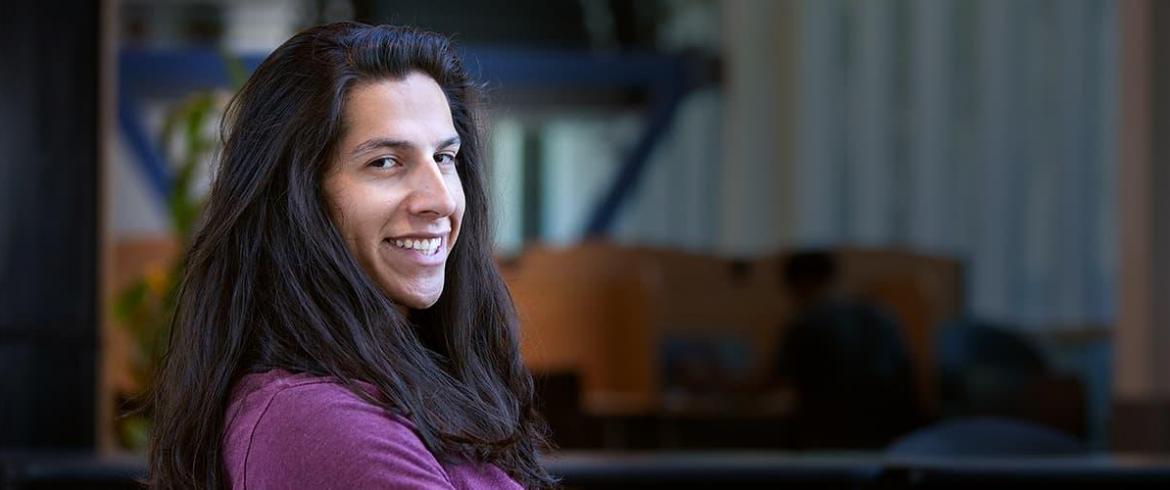 Abraham Barron is a fourth year mechanical engineer from North Carolina attending FAMU-FSU College of Engineering. During his adolescence, he remembers his father constantly reinforced the idea of studying mechanical engineering when he became of age. As an experienced carpenter, mechanic and construction worker, Barron's father pushed to instill hands-on skills to his son. He was always receptive to engineering, but he solidified it as a career option during high school.
"I realized the things I was good at – math, science, etc. So I figured what's a career I could have that utilizes those and that pays well," Barron said.
Barron enrolled into FSU last year after graduating from Wake Technical Community College in North Carolina in two years. He originally planned to stay in state for school, but after being exhausted of his top choice he decided to seek other options. After applying and being accepted into FSU, he fell in love with the school. He says the engineering school's medium-sized class lectures helps him learn and being secluded from the main campus sharpens his focus.
After graduating, he wants to work in an engineering company in order to find a need within an industry and create a company that solves the problem.
"My end goal is to have my own company, my own brand, my own business. I like the idea of being on your own schedule and owning your time," the mechanical engineering student said.