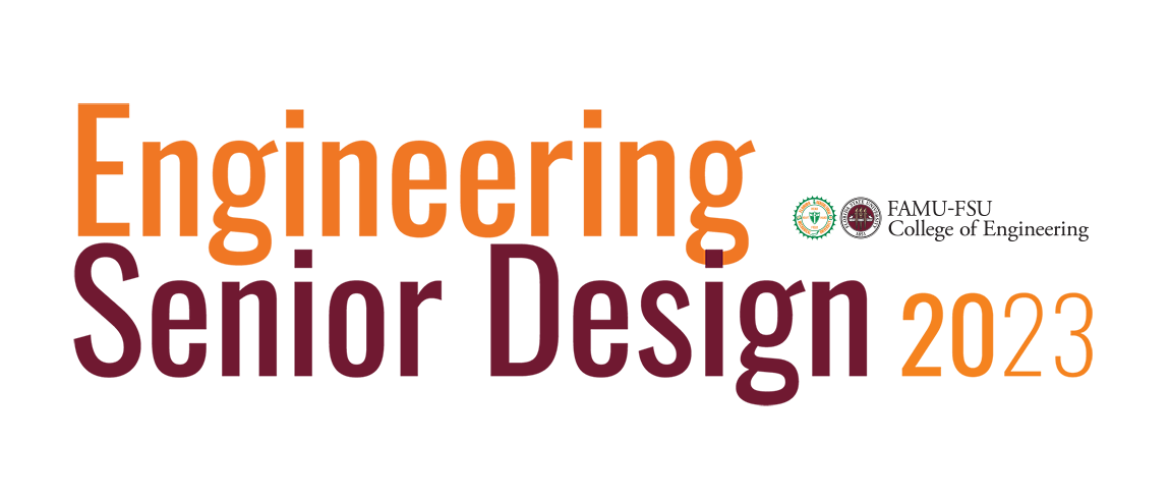 Every year, senior engineering students participate in a two-semester Senior Design course, where they apply the knowledge learned in the classroom and work with industry partners on a sponsored project. These undergraduates work in teams, often interdisciplinary to provide innovative and creative solutions for real-life projects. Senior Design is a signature engineering capstone experience for students and the experience helps them realize specific design needs by using engineering skills they have learned through the curriculum.
---
2023 ENGINEERING SENIOR DESIGN TEAM PROJECTS
Engineering Design Day is a showcase of innovative, creative, and multi-disciplinary projects developed by our graduating senior students.
---
Dean's Message
SENIOR DESIGN is always one of our most anticipated events of the year. Our engineering seniors have worked on these projects—from concept to prototype or plan—for the past two semesters. The capstone project is the fulfillment of what seems like a long and arduous journey in the life of an engineering undergrad. But oh, is it worth it!
This book is filled with projects that will inspire you for their imagination and technical savvy.
As a mechanical engineer myself, I'm especially delighted by the mechanical engineering projects that are close to my heart. (I know I'm supposed to be unbiased.) But then I read the civil engineering projects that juggle so many important factors like client budgets and the environment, I'm awed. The industrial engineering teams that can see a way to improve efficiency in just about any scenario and electrical and computer engineering teams that are working on projects for space…these are truly inspiring students that have put their education and creativity to work. The chemical and biomedical team projects lead me to believe our world problems will, indeed, be solved by these enterprising young minds.
I hope you enjoy reading through this book and learning about what challenges our sponsors brought to the table and the solutions our students provided. They worked in largely mixed teams with colleagues who learn, think and work differently than they do. We don't identify the students' university in this book because we don't usually know (without asking) which student "belongs" to FAMU or FSU. Ours is unique college and these career-ready engineering graduates are well-positioned to infuse their new companies with enthusiasm, drive and the critical "soft" skills (that are actually hard to master) they honed on our campus.
A special thank you to the faculty who have mentored these teams over the past two semesters. Without these important educators and researchers, our college—and our students—would not be where they are today. Most have known these students for many years now. I hope we will continue to know them as engaged alumni and future project sponsors/mentors.
I'm so proud of the accomplishments this book represents.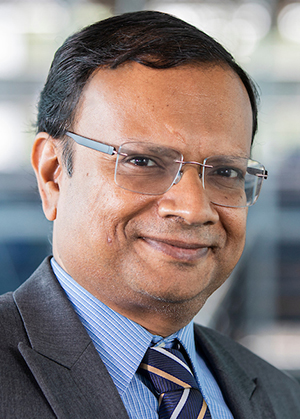 Senior Design Teaching Faculty & Professors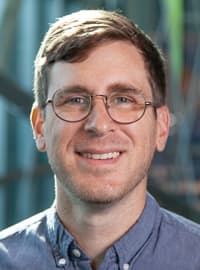 STEPHEN ARCE, PH.D.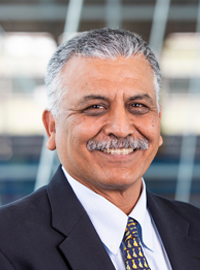 ERNESTO GARCIA, PH.D.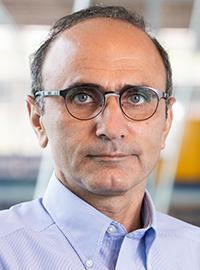 BABAK NOROOZI, PH.D.
SEAN MARTIN, PH.D., P.E.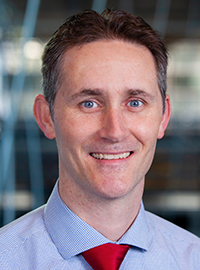 SHAYNE MCCONOMY, PH.D.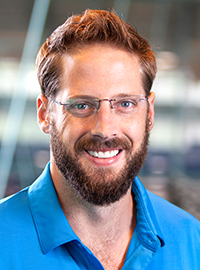 ROBERT WANDELL, PH.D.
---
Senior Design Sponsors
A big round of applause and thanks to our generous sponsors, who not only provide valuable monetary resources for these projects, but who also mentor and serve as important stakeholders for each of these projects. Our students learn many valuable skills from this process and these mentors, including teamwork, professional engineering principles, client and project management.
Arizona State University
Atwell-Group, LLC
Baker International
Biosense Webster
Blaine Varn, P.E. 
Brennan Clayton 
Brent Melvin, P.E.
Center for Intelligent, Systems, Control, and Robotics (CISCOR)
Chad Mason, P.E. 
Chandler Hatcher, E.I. 
Chipola Engineering Group
CIA
City of Tallahassee
City of Tallahassee Underground Utilities Public Infrastructure 
Corning
Cummins
David Smith, P.E.
Department of Electrical and Computer Engineering
Department of Mechanical Engineering
DHM Engineering
Dillan Clark 
DOW
Dr. Mike Devine
Dr. Tiffany Rau
Draper Laboratory
Dustin Evans, P.E. 
Dwight Dempsey, P.E., S.E. 
EGS
Exactech Inc.
FAMU-FSU College of Engineering    
Florida Center for Advanced Aero-Propulsion (FCAAP)    
Florida Rural Water Association    
Florida Space Grant Consortium    
Formlabs    
FPL    
GM Financial    
GPI, Greenman-Pedersen Inc.    
Griffin Furlong, P.E.    
H.W. Lochner   
Halff Associates Inc.    
Hanger Clinic       
Innerlight Engineering    
INTEL    
Jennifer Magavero      
Jim Martelli, P.E.    
Joey DeFrancisco, P.E.     
Johnson and Johnson    
Kansas City National Security Campus    
Keysight Technologies    
Kimley-Horn    
Kimley-Horn Tallahassee     
Lauren Squillacote, P.E.     
Levon Hoomes, P.E.    
Lockheed Martin    
Los Alamos National Laboratory    
Magnolia Engineering    
Mark Llewellyn, Jr., P.E.     
Mayo Clinic    
Mayo Clinic, Jacksonville    
NASA-MSFC/JSEG    
New Silicon Initiative      
Nik Kasten, P.E.     
Northrop Grumman    
NSIN-SOCOM    
Paul Davidson, P.E., M.S.     
Peyton Piotrowski     
Reid Thomas     
Robert Presnell, City Manager, Chattahoochee    
Robins Air Force Base       
Sandia National Laboratories    
Scott Simmons, P.E.     
Sean Marston, P.E.        
Splunk Technology    
Stantec    
Stephen Suggs, P.E.    
Sterling Carroll, P.E.    
Tallahassee Memorial Hospital    
Texas Instruments    
Thomas Bishop P.E.    
U.S. Department of Defense    
Urban Catalyst Consultants, Inc.    
Zach Miller, P.E.    
---
Industry Partners and Sponsorship
At the beginning of each academic year, senior students rank their top project interests. Teams are then determined based on the student choices and instructor input. For consideration by students, projects for the upcoming year should be submitted by May.
We appreciate your interest in supporting FAMU-FSU Engineering's Senior Design. Alumni, friends, and corporations who sponsor senior design projects are vital to the success of our students. Whether you need some independent research and analysis or a fresh perspective, our students are up for the task.
For more information on sponsorship and project implementation, please contact Dr. Shayne McConomy at (850) 410-6624 or smcconomy@eng.famu.fsu.edu