Every year, senior engineering students participate in a two-semester Senior Design course, where they apply the knowledge learned in the classroom and work with industry partners on a sponsored project. These undergraduates work in teams, often interdisciplinary to provide innovative and creative solutions for real-life projects. Senior Design is a signature engineering capstone experience for students and the experience helps them realize specific design needs by using engineering skills they have learned through the curriculum.
---
2022 SENIOR DESIGN TEAM PROJECTS
Engineering Design Day is a showcase of innovative, creative, and multi-disciplinary projects developed by our graduating senior students.
---
Dean's Message
SENIOR DESIGN is always one of our most anticipated events of the year. Our engineering seniors have worked on these projects—from concept to prototype or plan—for the past two semesters. The capstone project is the fulfillment of what seems like a long and arduous journey in the life of an engineering undergrad. But oh, is it worth it!
This year is especially meaningful because it is the first year we are back in person after two years being "virtual" for the pandemic. To say our students have prevailed amidst challenging conditions is an understatement. This book is filled with projects that will inspire you for their imagination and technical savvy, doubly so when you consider the uniquely challenging circumstances during which these soon-to-be-engineers have studied, worked and prevailed since the spring of 2020.
As a mechanical engineer myself, I'm especially delighted by the mechanical engineering projects that are close to my heart. (I know I'm supposed to be unbiased.) But then I read the civil engineering projects that juggle so many important factors like client budgets and the environment, I'm awed. The industrial engineering teams that can see a way to improve efficiency in just about any scenario and electrical and computer engineering teams that are working on projects for Mars and beyond…these are truly inspiring students that have put their education and creativity to work. The chemical and biomedical team projects lead me to believe our world problems will, indeed, be solved by these enterprising young minds.
I hope you enjoy reading through this book and learning about what challenges our sponsors brought to the table and the solutions our students provided. They worked in largely mixed teams with colleagues who learn, think and work differently than they do. We don't identify the students' university in this book because we don't usually know (without asking) which student "belongs" to FAMU or FSU. Ours is a unique college and these career-ready engineering graduates are well-positioned to infuse their new companies with enthusiasm, drive and the critical "soft" skills (that are actually hard to master) they honed on our campus.
A special thank you to the faculty who have mentored these teams over the past two semesters. Without these important educators and researchers, our college—and our students—would not be where they are today. Most have known these students for many years now. I hope we will continue to know them as engaged alumni and future project sponsors/mentors. It's been my distinct pleasure to be the interim dean for this year's Engineering Senior Design and I'm so proud of the accomplishments this book represents.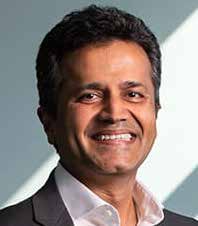 Senior Design Teaching Faculty & Professors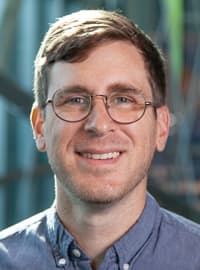 STEPHEN ARCE, PH.D.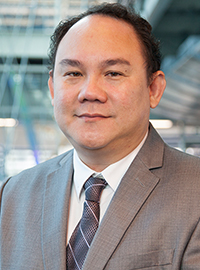 OSCAR CHUY, PH.D.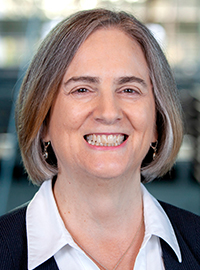 BETH GRAY, M.S., P.E.
SEAN MARTIN, M.S., P.E.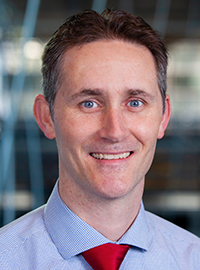 SHAYNE MCCONOMY, PH.D.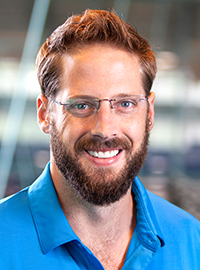 ROBERT WANDELL, PH.D.
---
Senior Design Sponsors
A big round of applause and thanks to our generous sponsors, who not only provide valuable monetary resources for these projects, but who also mentor and serve as important stakeholders for each of these projects. Our students learn many valuable skills from this process and these mentors, including teamwork, professional engineering principles, client and project management.
ACMT – Tyler Kane
Abbott
Accenture
Adaptive Carbon Systems
Arizona State University
BAE Systems
Barkley Consulting Engineers, Inc.
Biosense Webster
Canon Solutions America (CSA)
Center for Additive Manufacturing
Centers of Research Excellence in Science and Technology (CREST)
Chaire's Crossing Townhomes
Chipola Engineering Group
City of Tallahassee
Copa Airlines
Corning
Danfoss TurboCorp
DDA Engineers
DHM Melvin Engineering
Environmental and Geotechnical Specialists (EGS)
ESD
Exactech
EXP
FAMU-FSU College of Engineering
FAMU Way: Phase IV
Florida Center for Advanced Aero-propulsion
Florida Department of Transportation (FDOT)
FDOT District 6
Florida Light and Power (FPL)
Florida Rural Water Association – Sterling Carroll, P.E., MPA; Peyton Piotrowski
Florida Rural Water Association
Florida Space Grant Consortium
Florida State University
Ford Motor Company
Ghost Controls
GPI, Greenman-Pedersen Inc.
Halff Associates, Inc.
Hanger Clinic
HNTB Corporation
H.W. Lochner
Institute for Successful Longevity, FSU
Keysight Technologies
Kever McKee Engineering
L3 Harris
Lockheed-Martin
Magnolia Engineering, LLC
Mayo Clinic
Mead & Hunt
Tallahassee Memorial HealthCare (TMH)
Naval Air Warfare Center Training Systems Division
NASA Marshall Space Flight Center
National Security Innovation Network-Navy
Program Executive Office for Simulation, Training, and Instrumentation (PEO STRI)
Power Angel
Pratt & Whitney
Raa Tech
Summit at Brooklyn Yard
Toole Design
Trane
US-COMP
Wakulla County Gulf Specimen Marine Laboratory
Waldrop Engineering
Yamaha Motors
Industry Partners and Sponsorship
At the beginning of each academic year, senior students rank their top project interests. Teams are then determined based on the student choices and instructor input. For consideration by students, projects for the upcoming year should be submitted by May.
We appreciate your interest in supporting FAMU-FSU Engineering's Senior Design. Alumni, friends, and corporations who sponsor senior design projects are vital to the success of our students. Whether you need some independent research and analysis or a fresh perspective, our students are up for the task.
For more information on sponsorship and project implementation, please contact Dr. Shayne McConomy at (850) 410-6624 or smcconomy@eng.famu.fsu.edu