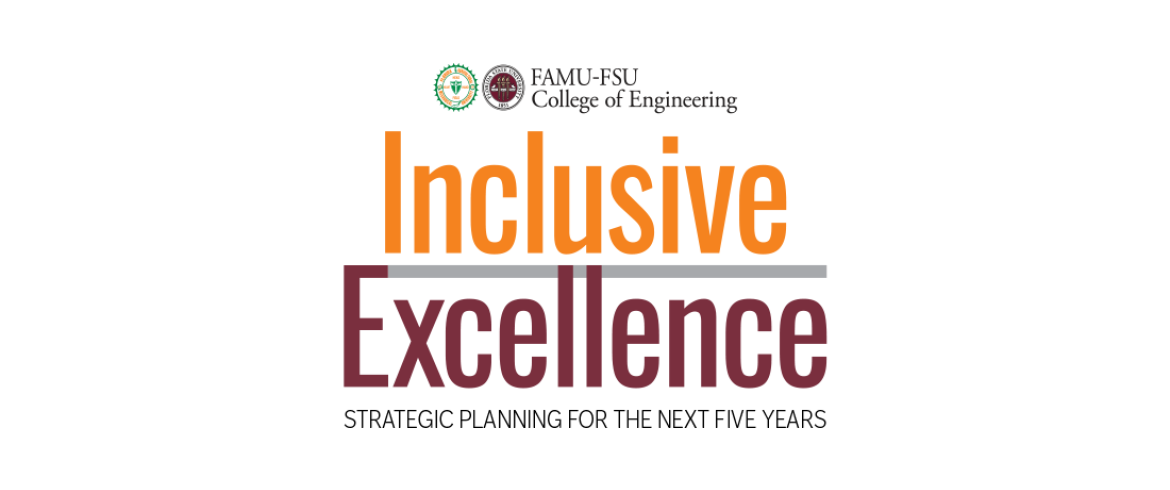 We are embarking on a process to set our ambitions and purpose for the next five years, and we want you to be a part of this project. 
There are many ways for you to participate and share your thoughts, time and talent in this endeavor. 
Serve on a strategic priority sub-committee.
Share your thoughts and ideas with the sub-committees by emailing the strategic planning team.
Share this information with other College of Engineering stakeholders. 
---
We have tentatively identified five strategic priorities to focus on for the next five years. For each of these priorities, we will be setting goals with identified metrics for our college: 
Student Success

Deliver world-class, 21st-century engineering education, while eliminating disparities and enabling student success 

 
 

One College

Foster a "OneCollege" culture that celebrates our unique engineering community

 
 

Operational Support

Enable determined operational support for all College of Engineering stakeholders

 
 

Visibility

Soar in global visibility while remaining locally engaged

 
 

Research & Graduate Education

Engage in transformative multidisciplinary research and graduate education
---
Revised and Final DRAFT Mission, Vision & Value Statements
Our Strategic Planning Committee co-chairs recently released this revised and final draft of the FAMU-FSU College of Engineering's proposed Mission, Vision & Value Statements, as of 3/24/23. We still need your thoughts and opinions, please email us and let us know what you think:
Vision (3/24/23)
The FAMU‐FSU College of Engineering will be an academic leader in engineering by focusing on inclusive excellence in research, education and service.
Mission (3/24/23)
As the only joint college of engineering in the nation that sits at the nexus of two exceptional public universities, the mission of the Florida A&M University‐Florida State University College of Engineering is to define a new standard of excellence that is built on a solid foundation of diversity and inclusiveness. The FAMU‐FSU College of Engineering will: (1) provide innovative undergraduate and graduate academic programs of the highest caliber; (2) be a leader in graduating minority and women engineers; and (3) attain national and international recognition through ground‐breaking research achievements and the service of its faculty and students.
Values (3/24/23)
Innovation, Collaboration, Excellence, Creativity, Inclusion
---
Project Updates
Subcommittees in Full Swing (2/6/23)
We are excited to announce that the College's Strategic Planning exercise is in full swing and there are still several opportunities for you to join the process as we map out the College's goals and objectives for the next five years. Currently, we are completing a SWOT (strengths, weaknesses, threats and opportunities) analysis for each of our strategic priorities: Student Success, One College, Operational Support, Visibility and Research and Graduate Studies.
And, we want to hear from you. Email us know your thoughts on the College's Strengths, Weaknesses, Opportunities and Threats for any of our identified priorities.
Strategic Priorities Update (3/2/23)
---
Work Schedule
Subcommittee Work Update (2/23/23)
The subcommittees have been finalizing an in-depth analysis of their priority and finalizing their Strength, Weakness, Opportunity and Threat (SWOT) process. The top five Strengths, Weaknesses, Opportunities and Threats for each priority subcommittee will be published here shortly.
Subcommittee Work Update (2/24 – 3/1)
During this timeframe, the subcommittees will be collecting data and metrics necessary for them to create and define their "we will" statements for inclusion in the College's 5-year Strategic Plan. 
---
Ready to get involved?
Get in touch with the strategic planning team to plug into the process.
Everyone is welcome at the table as a valued member of our Engineering community.